Caldas da Rainha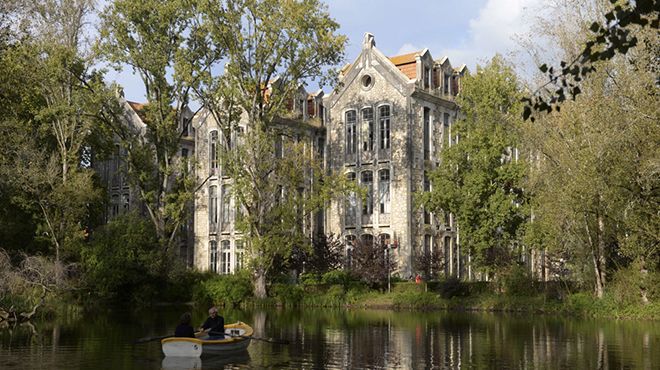 Caldas da Rainha
The town owes its name to the thermal spring that was much appreciated by Queen Dona Leonor, wife of the 15th century King Dom JoãoII, who had the opportunity to confirm the curative properties of these waters when they cured her of a wound that for a long time had not healed, although she had tried various treatments.

As the waters were much in demand at the time by the local people, who bathed in them to cure their ailments, the Queen ordered a hospital to be built so that they could treat themselves in some comfort. Around the hospital a village was formed, which came to be known as "Caldas da Rainha" (The Queen`s Hot Springs).

The town continued to grow, reaching its heyday in the late 19th and early 20th century, at a time when it was fashionable to take a holiday in a spa resort, and Caldas da Rainha was one of the places chosen by the nobility and aristocracy.

During the Second World War, too, the town was chosen as a place of refuge by many foreigners fleeing from persecution by the Nazis.

Caldas was the birthplace of important figures in Portuguese culture, notably the painter José Malhoa (C.19), whose work can be admired in the museum named after him in the Thermal Park (Dom Carlos I garden); also born here was Rafael Bordalo Pinheiro, the 19th century caricaturist, who founded the pottery factories of Caldas da Rainha where the popular Caldas pottery began to be manufactured, of which the best known pieces are those containing characteristics humour.
---