Casa do Paço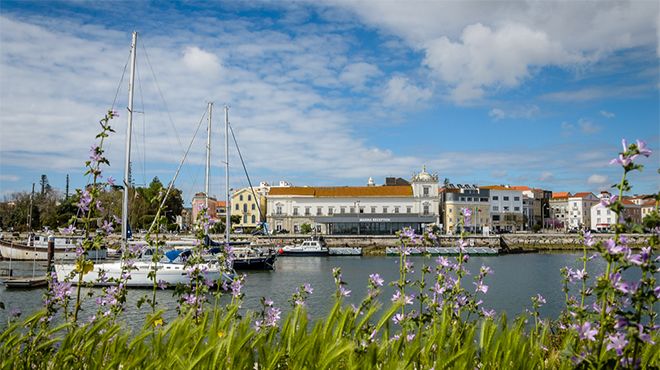 Casa do Paço
Built between 1690 and 1704, for summer residence and rest for the Bishop-Conde of Coimbra, D. João de Melo. With a longitudinal plan, in a "U" shape, it has two facades: the entrance, facing Largo Prof. António Vítor Guerra and another, finished off at an angle with a tower, facing the river.

Despite the magnificence of the building, it is inside that the tile covering in four of the rooms on the main floor, gains particular significance and deserves special attention. It is a set of about 7 thousand pieces, of loose figure, all different, executed in the first decade of the 18th century, constituting one of the most important collections of Dutch tiles in Portugal, representing countryside and seascapes, knights, ( princes, warriors and amazons) and biblical scenes from the Old and New Testament.

Classified as a Property of Public Interest.
Contacts
Address:
Largo Prof. António Victor Guerra nº 4
3080-072 Figueira da Foz
Telephone:
+351 233 430 103 / 966 913 607
Tuesday - Saturday: 10 a.m. - 5 p.m.;
Closed: Sunday, Monday and 25 December
Disabled access
Accessible route to the entrance:
Accessible entrance:
Accessible circulation inside:
Accessible areas/services:
Support products/services available:
Visual impairment
Motor disability
---