Castelo de Paderne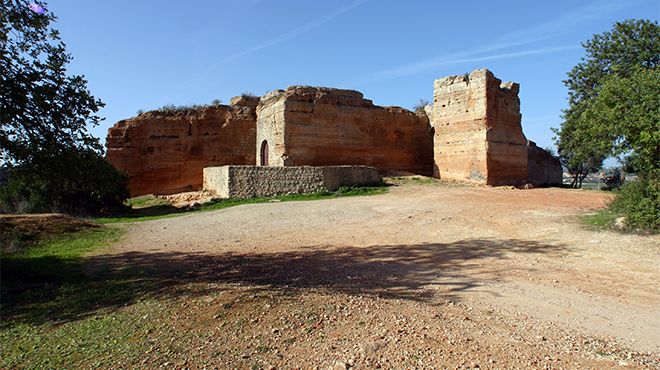 Castelo de Paderne
Built during the Almohad period, during a late phase of Islamic presence in the Algarve (12th century or first decades of the 13th century), this rural fortress is a paradigm of Muslim military stucco architecture in Portugal.

Contrary to previous times, when the military network was mainly centred on the cities, the gradual advance of the Portuguese kingdom led to the construction of a second fortified line, made up of medium-sized rural fortresses. Located between the important cities of Silves and Loulé, the Paderne castle controlled an important route between the inland territory and the coast of the Algarve.

In the small enclosure, there was a farmstead surrounded by a robust wall, which gateway was protected by a watchtower. The narrow streets had a sewage system that led the waste and rain water outside the wall, and the blocks were made up of houses with a central patio.

After the Christian conquest, in 1248, by the knights of the Order of Saint James, the new occupants adapted the initial urban model. Inside, among the ruins of houses, two cisterns bear witness to the two main periods of occupation of the castle: the Islamic and the Christian.

The transfer of the kingdom of the Algarve to the Portuguese crown led to the gradual abandonment of this important military stronghold, which was badly damaged by the 1755 earthquake.

Paderne Castle is identified as one of the seven castles represented on the Portuguese flag.
Contacts
Address:
Cerro do Castelo
8200 Paderne
Telephone:
+351 289 599 508
Guided tours are available by appointment.
---