Castelo de São João Baptista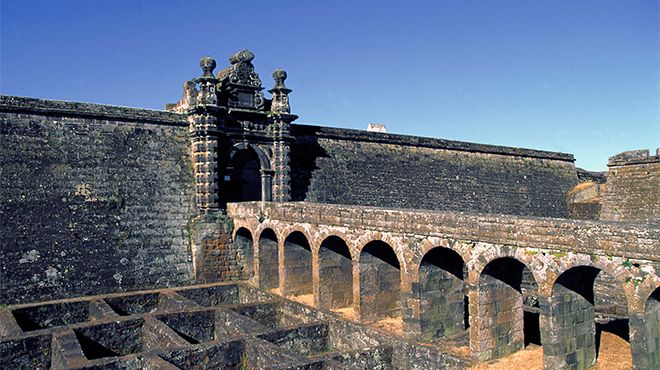 Castelo de São João Baptista
São João Baptista Castle
São João Baptista Castle was commissioned by King D. Filipe II of Spain and I of Portugal, at the end of the 16th century, in order to protect the armadas travelling from the Indies and the Americans, when they passed through the archipelago of the Azores.

The castle has an area of 3km2 and is surrounded by 5 km of walls that cover a significant part of the perimeter of Monte Brasil. It is one of the largest fortresses erected by the Spanish during their era of conquest in the 16th and 17th centuries.

The interior of the vast Praça de Armas, includes several monuments dating from the same construction period as the fortress, including the Governors' Palace, the Chapel of Santa Catarina de Sena and the Church of São João Baptista.
Contacts
Address:
Monte Brasil 9700 Angra do Heroísmo
From Monday to Friday: 10 a.m.- 12 p.m./2 p.m.-6 p.m.; Weekend: 2 p.m.-6 p.m.
---