Douro Marina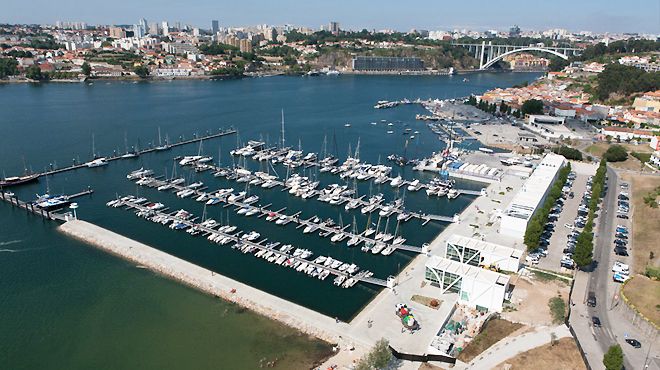 Douro Marina
Located in the Northwest of the Iberian Peninsula and stimulator of an innovative concept that reflects the importance of sport, leisure, welfare and deep respect for nature, the Douro Marina is much more than a recreational Harbour.

Vila Nova de Gaia and Oporto are drawn from the Douro River, which is also a Heritage of Humanity, gain contours that characterize the history and tradition of these cities, linked by the river, are some of the oldest in Europe. The Douro Marina is the nautical gateway to the touristic Douro and to the Northern Region of Portugal.

Within a walking distance of the famous Ribeira de Gaia and the mythical historical center of Porto, the dock, which ensures all international requirements for safety and comfort, has the capacity to receive and accommodate 300 boats. The marina, offers exclusive services, also relies on a group of specialized professionals whose mission is to ensure the comfort and the well-being of the visitors.

Douro Marina is located just 15km far from the International Airport Francisco Sá Carneiro
Contacts
Address:
Rua da Praia, s/n
4400 - 554 Vila Nova de Gaia
Telephone:
+351 22 090 71 00
Radio
Tide information
Guiding lights
Filling station
Water supply
Power supply available
Sea ramp available
Engine repairs
Hull repairs
Sail repairs
Travel lift available
Restaurant
Shops
Number of permanent mooring sites
: 300
Maximum ship hull size at berthing point
: 3,5
Maximum length at berthing point
: 55
Frequency
: 9
Marina type
: River
Lifting gear available
Solid residue collection service
Boats for hire
The Douro Marina took advantage of the ideal conditions for water sports offered by the Douro River and designed an infrastructure capable of enhancing the practice of various nautical activities. The marina's Nautical Centre offers a range of water sports activities, developed for both professional public and enthusiasts of amusement, as well as for those who are looking for to spend a good time with the family. This new venture is a milestone in Nortern Portugal and enjoys all the qualities of this Region, offering a range of services that will make of Douro marina a stopover.
---