Golf and nature in Azores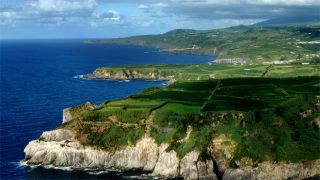 Looking around and not seeing any type of construction on the horizon… only the luxurious nature, lilies and hydrangeas, cryptomeria and cedar woods and the peacefulness of the island, always with a glimpse of the Atlantic Ocean.

The morphology of the greens invites one to go for a walk. The mild climate allows one to play during any season of the year, at any of the three archipelago's courses: Batalha and Furnas, on the São Miguel Island, and Clube de Golfe da Ilha Terceira, the latter offering adequate circuits for both beginners and professionals. For those who seek a more relaxed modality, purely for fun, it is possible to practice a freer golf version in the Azores, with similar rules, among grasslands and farmlands, away from the official greens.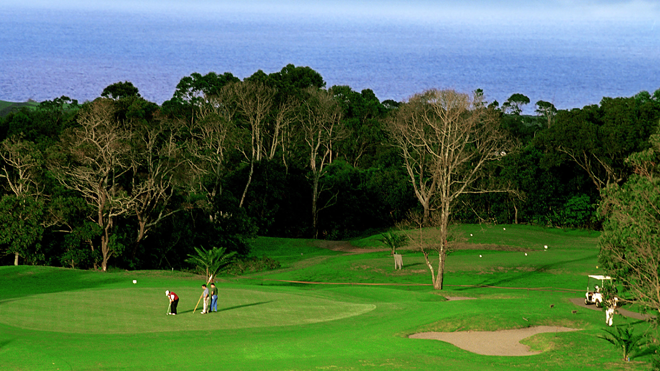 Photo: Batalha Golf Course

It is an expanding sport on these beautiful islands, where one can enjoy the silence and the rare tranquillity, but at the same time not miss out on programs to make the most of before and after a game of golf, to try the local cuisine and admire the nature in its wilderness. On land, one can visit volcanoes and great lagoons, classified vineyards that expand and grow on basaltic rocks (on the Pico Island) and a small city which is a World Heritage of UNESCO (Angra do Heroísmo). At sea, one can take a boat ride, practice diving, surf at world quality spots and go whale watching.
---