Gonçalo MAR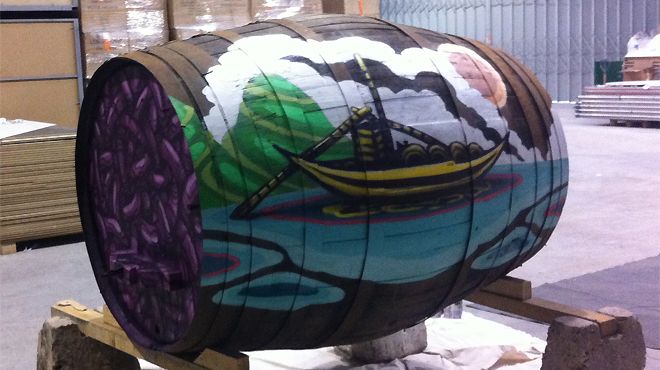 Gonçalo MAR
Focused on building its own imaginary environment, the work of Gonçalo MAR merges elements of comic books, Japanese anime and other stricter cultures with the codes of street art.

The colourful characters are wrapped in a surreal aura, shown in situations that seem to have come out of a dream, with a lyricism that is unmatched for this kind of art form in Portugal.

In this particular case, he was invited to evoke the values of Northern Portugal at a tourism fair at Madrid so that the base of the piece is a very special object that speaks for itself: a barrel of wine.