Igreja da Graça - Évora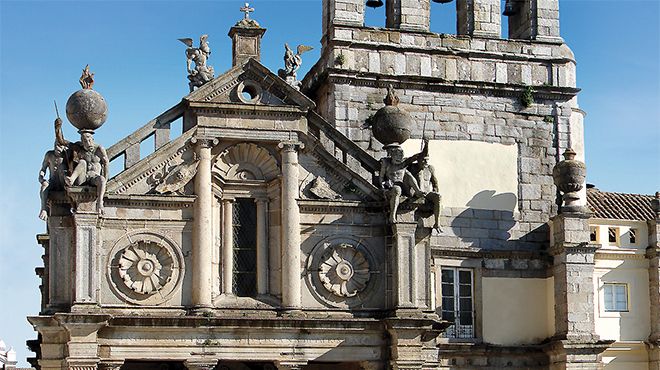 Igreja da Graça - Évora
Church of Graça - Évora
The Church of Graça was built in the 16th century, during the reign of D. João III, in accordance with architectural designs by Miguel de Arruda.

A unique monument, of Palladian influence, it highlights a robust character in its Mannerist façade, including a monumental doorway topped by a double fronton with angels above it. Four robust Atlas-style figures are placed around the four corners, symbolising the four rivers (which the locals call, with a certain degree of irony, " the children of grace ").

Key features of the interior include the Estremoz marble windows in the zone of the high chapel, crafted by the Renaissance sculptor, Nicolau de Chanterenne.
Contacts
Address:
Travessa do Landim
Accessible route to the entrance:
Accessible circulation inside:
---
---