Igreja da Lapa - Porto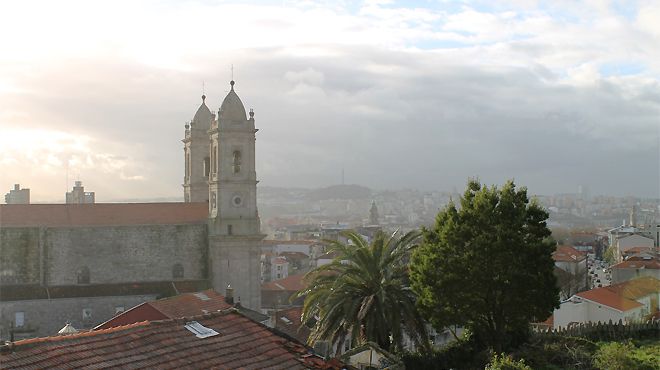 Igreja da Lapa - Porto
The Church of Our Lady of Lapa
During the year 1754, the brazilian priest Ângelo Sequeira preached in Oporto and begged with the aim of raising funds to build a chapel in honor of Our Lady of Lapa. In 1755, his dream came true and the Chapel of Our Lady of Lapa began to be built.

Two years later the board in charge decided to build a bigger church and a new church came to life under the supervision of architect José Figueiredo Seixas. It took more than one hundred years to complete the building of the church mainly because of the French Invasions of Portugal.

Since 1835, the church of Our Lady of Lapa shelters the heart of King Pedro IV, given to the City of Oporto by the king himself in order to thank all its citizens all the sacrifices and extreme courage they showed when they supported him during the civil war against his brother D. Miguel. The King's heart rests near the main altar next the Gospel in a small shrine designed by Costa Lima. In 1995 the monumental organ has become one of the church greatest assets delighting everybody that attends the concerts that take place in the church.


The Graveyard of Our Lady of Lapa
The Graveyard of Our Lady of Lapa is the oldest romantic Portuguese graveyard in the country. It was built to meet the increasing demands that emerged during the cholera epidemics that killed a great amount of Oporto citizens.

In 1833 the Board decided to use the place for members only and soon the Oporto bourgeoisie began building his family sepultures there, making it a display of true art.

Famous writers such as Arnaldo Gama, Camilo Castelo Branco, Soares de Passos; famous architects and artists such as Marques da Silva, Marques de Oliveira; D. Manuel de Santa Inês and the businessman José Ferreira Borges are buried there.
Contacts
Address:
Largo da Lapa, nº 1
4050-069 Porto
Telephone:
+351 22 550 28 28 / 22 200 13 69
Free scheduled guided tours: Reservations are needed

Bus: Lines STCP 304 (Trindade – Santa Luzia), 600 (Aliados – Maia [Barca]), 4M (Avenida dos Aliados – Maia [Câmara]) > Bus Stop Lapa.
Metro: Line D (Santo Ovídio – Hospital de São João) > Faria Guimarães.
---