Johnny Valas | Évora
João Valido, the rapper Valas, was born and lives in Évora. It was there that he began to explore and discover his talent for music, and it was within the four walls of his room that he wrote and recorded his first verses. The city is also present in his music.
"Inside us live the melodies of our life, of our history, the music keys that make up who we are. Inside us, memories of many places are kept, but to the place where we were born is given greater space. I thus share a part of my verses, a part of me."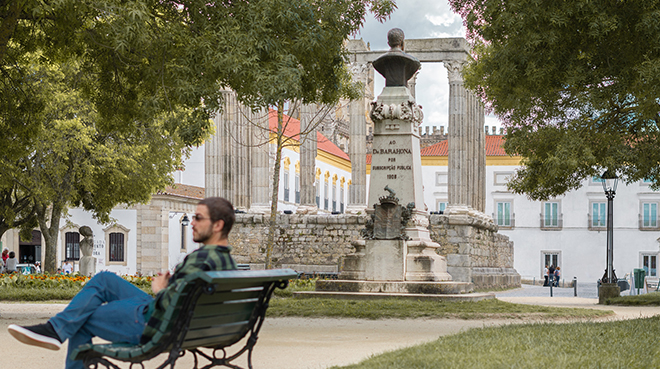 @laura.deus
There are very impressive places in Évora, such as the Aqueduto da Água de Prata (Água de Prata Aqueduct), the Cromeleque dos Almendres (Almendres Cromlech), the Capela dos Ossos (Chapel of Bones) or the Ruínas Fingidas (Mock Ruins). What can't we miss when we are in the Municipality?

Of the places mentioned I would like to mention the excellent work done by "Ebora Megalithica" at the Almendres Cromlech, where you can learn a lot about archaeology and prehistory, with guided tours and practical classes for schools, workshops for adults, from how to make primitive fire, prehistoric weapons, to stone carving and even manual pottery. It is undoubtedly an experience to consider when visiting our municipality.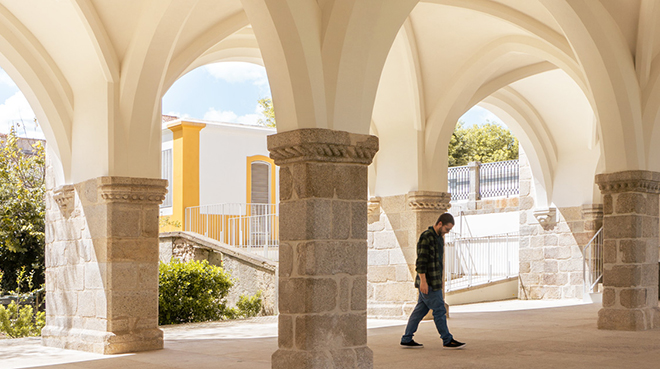 @laura.deus

Évora is also a municipality with plenty of green spaces and stroll possibilities to do. What is for you the unmissable landscape in this area?

The pedestrian paths that go around the city walls are quite green and vented, I believe that knowing the city in that way passes the peace of mind. In case you want to distance yourself from all the "fuss" and go by car to visit the outskirts, there are many paths to discover around you, but the Alto de S. Bento (S. Bento viewpoint) is the one with the most privileged view over the city.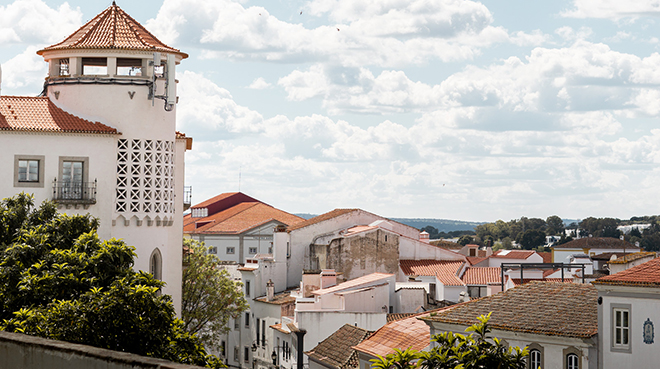 @laura.deus
As Alentejo cuisine is very popular, another aspect that attracts a lot of attention in the region is the local gastronomy. What are the delicacies that, in your opinion, should not be missed?

I really like our migas com carne de alguidar (pork meat with breadcrumbs), our Alentejo style gazpacho and rechina com laranja (pork blood with orange). I recommend any of these if they are well made, i.e. if the migas are not mixed with some exotic flavour, if the gazpacho doesn't come out Spanish style and if the rechina just looks, and doesn't taste, like clay.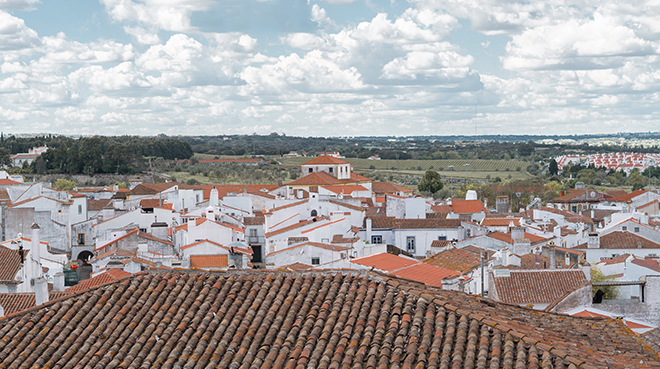 @laura.deus
You were born in Évora, where you still live. How does your city inspire your work as a musician?

I think that our quality of life, the serenity, the calm of our days, have always directly influenced me. I've never been able to move to city because it's a cradle that binds me tightly, it's comfortable, and familiar.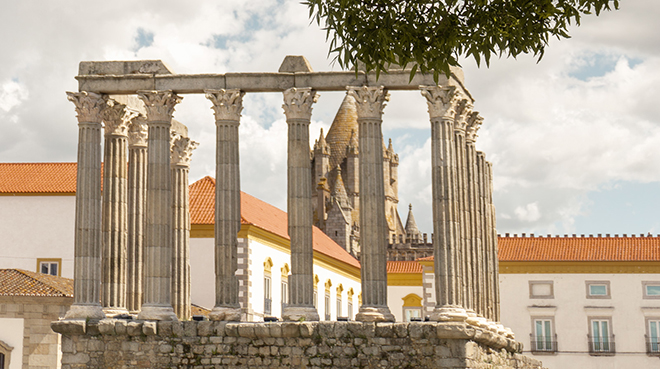 @laura.deus
And what are your fondest memories and experiences of your city?

Growing up here was a dream, lots of football, lots of adventure in nature, lots of fields, animals, motorbikes, shacks, races, whatever was needed to entertain a whole generation of kids who still played outdoor, there were computers and consoles, and many of us already had them, but we appreciated more the other part, living life. I cherish those years.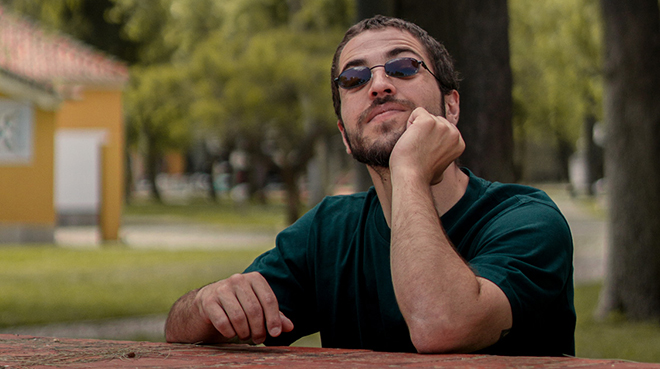 @laura.deus
Laura Deus (@laura.deus) is from Reguengos de Monsaraz and while growing up she was always very close to the city of Évora, geographically and sentimentally. An architect by profession, she mixes her love for photography with her profession, capturing the lines that form each city she passes through. It was Laura who accompanied Johnny Valas on this journey through Évora's countryside.

"Viagens no Meu Interior" ("Travel to my Inner Self") is an initiative of Visitportugal and the communication platform Gerador. We invited Portuguese artists to express themselves about their inner selves, about the Portuguese countryside. We show them perhaps lesser-known regions, on a journey of discovery and sharing of places that they know better than anyone else and that have had a particular meaning in their lives.
---