Lisbon Surf Tours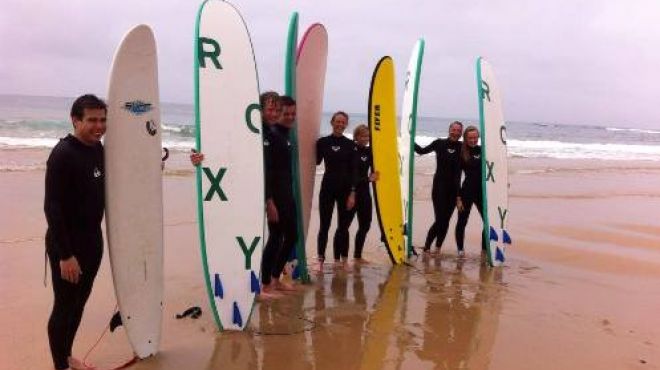 Lisbon Surf Tours
Lisbon Surf Tours is a Portuguese surf tour company which provides surf experiences for all ages and all levels of learning. Portugal is one of the best surf destinations in the world, in 2011 Ericeira awarded the International World Surfing Reserve title (the first in Europe and second in the world).

Portugal most significant surf spots are located around Lisbon, maximum 20 minutes driving. We'll get you at the hotel / or at the airport and take you surfing. We offer surf lessons for all age groups and skill levels. Our highly qualified instructors are certified by the Portuguese Federation of Surfing, fluent in Portuguese, English, Spanish and French. We will take you to the best surf spots, considering weather, sea status and your skills level, in order to offer you the best time ever, while you are surfing .

Join us and experience an extremely healthy life style in communion with nature, discover stunning landscapes, live a little bit more of our culture and know all the best that Portugal has to offer.

Contacts
Address:
Praceta Dr. Artur de Azevedo, 105 - 1º Dto
2775-160 Parede
Telephone:
+351 918 777 490
Bodyboard
Kitesurfing
Surfing
Windsurfing
Clean&Safe – This establishment is compliant with hygiene and cleaning requirements for the prevention and control of Covid-19 as recommended by the DGS - Directorate-General for Health. More information at www.visitportugal.com. (link para https://www.visitportugal.com/en/node/422183)
Registration No.
: 2/2012
---