Marco de Canaveses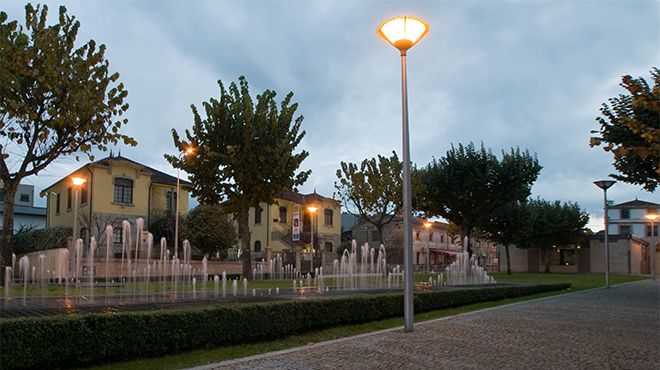 Marco de Canaveses
Marco de Canaveses is a destination that features the Douro and Tâmega rivers, which have a strong impact on the identity of local customs and traditions. As well as the rivers there are the Carrapatelo and Torrão reservoirs, excellent bodies of water for water sports. The Parque Fluvial do Tâmega, the pier and the river beach at Bitetos, together with the recreation parks in the city and in Alpendorada are also charming places to meet friends and enjoy leisure time and playing sports.

Discover the wonderful architectural heritage of the municipality and visit the Roman city of Tongobriga, more than two thousand years old. You can also follow an interesting Romanesque route that includes 8 churches and 2 civil monuments. Marvel at the Baroque architecture of the churches linked to the monasteries in Vila Boa do Bispo and Alpendorada and the unfinished palace known as Obras do Fidalgo. In contemporary architecture, it is worth mentioning the Church of Santa Maria, by the renowned architect Álvaro Siza Vieira.

Nature lovers will be enchanted by the Aboboreira and Montedeiras mountains, where they can take long, exhilarating walks and find fascinating prehistoric remains, including dolmens and tumuli. To better enjoy the city and the region, we recommend the 7 Short Routes (SR) that include nature and architectural heritage.

A visit to Marco de Canaveses will not be complete without a visit to its museums and handicraft shows, in particular the Museu Municipal Carmen, the Museu da Pedra [Museum of Stone], the Museu do Linho e do Vinho [Flax and Wine Museum], the Centro de Promoção de Produtos Locais [Centre for the Promotion of Local Products] and the Casa de Produtos Tradicionais de Bitetos [Centre for Traditional Products from Bitetos].

Take the opportunity to rest by staying in a Turismo em Espaço Rural - Rural Tourism house and give in to the traditional flavours and aromas of the local cuisine, such as the roast lamb with rice baked in the oven, Vinho Verde and lamprey, 'pão podre' (literally 'rotten bread' , a sweet, leavened bread), 'pão-de-ló' (a light sponge cake), 'cavacas' (made from eggs, flour and milk, with a sugar syrup glaze) and 'fatias do Freixo' (soft cakes made from eggs, sugar, flour and water) and biscuits from Soalhães.

To finish the visit, take the Marco de Canaveses Wine Route. Part of the Vinho Verde demarcated region, here you will find unique, fresh and aromatic wines, respected in Portugal and abroad.
---
---