MEO Marés Vivas Festival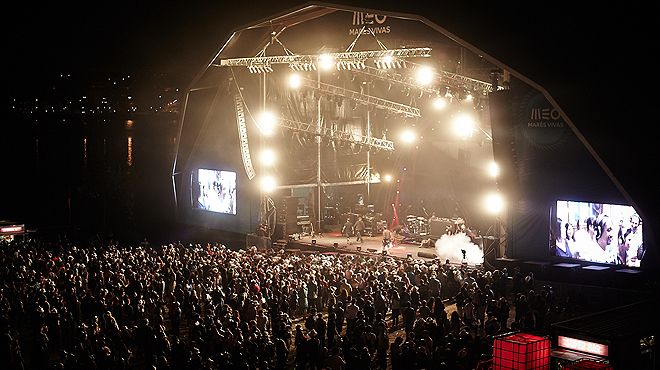 MEO Marés Vivas Festival
"Urbane, all-encompassing and an absolute must", that's how the Marés Vivas Festival (Living Tides Festival) is being described, which is taking place by the Rio Douro estuary in Vila Nova de Gaia. Have you already bought your ticket?

If the description of urbane is down to its closeness to the cities of Gaia and Porto, which makes it easy to get to by public transport, then the term all-encompassing refers to the diversity of famous artists to be heard at this festival which makes it a must for a large public coming not just from all over Portugal, but also Spain and the rest of Europe.

Apart from the music, which is being performed at a beautiful natural spot very close to the beaches, the Marés Vivas Festival is also concerned with nature and the environment, actually having the 100R Certificate which it was awarded in 2010.
Start Date:
14 July 2023
End Date:
16 July 2023
Contacts
---