Monsaraz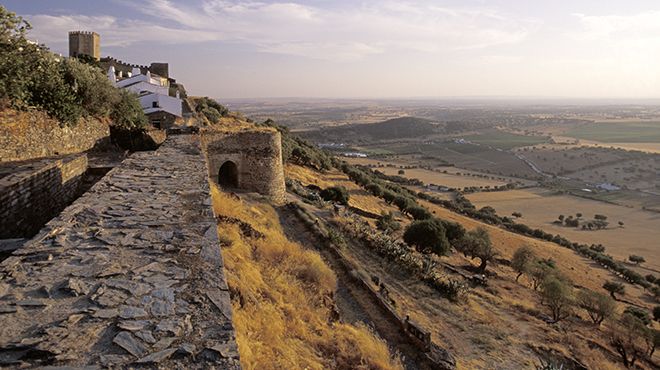 Monsaraz
This extremely beautiful mediaeval town has succeeded in preserving its own distinctive characteristics over the centuries. Walking through the streets of Monsaraz is like going back in time, for it is a truly unique place where one can find all the peace and tranquillity that have been forgotten by the modern era.

The most immediate visual impression in the town is that of the whitewash and schist of its houses and buildings. Every year, throughout the month of July, Monsaraz becomes an open-air museum, affording visitors the opportunity to get to know more about the customs and habits used in the production of Alentejo handicraft, appreciate the delights of the regional cuisine and enjoy the various cultural events that are held there, including music, theatre, dance and art exhibitions.

As far as the town's architectural heritage is concerned, the highlights are the mediaeval castle and keep, the former court building (built between the fourteenth and the sixteenth centuries) and the parish church of Nossa Senhora da Lagoa (dating from the sixteenth and seventeenth centuries).
---