Museu Arqueológico do Carmo / Convento do Carmo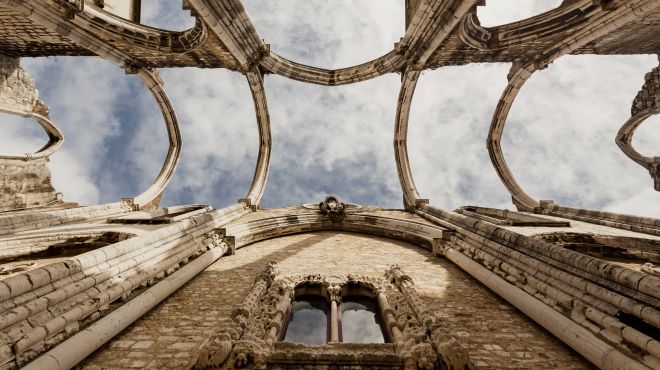 Museu Arqueológico do Carmo / Convento do Carmo
The Convent do Carmo (Carmelite) was founded by Nuno Álvares Pereira, Constable and loyal knight to king João I, for whom he fought at the 1385 battle of Aljubarrota in defence of the Portuguese nation.

After feeling he had completed his military mission, Nuno jointed the Ordem Mendicante dos Carmelitas (Carmelite Mendicant Order) in 1423. He adopted the austere lifestyle and dedicated his life to religion taking the name Brother Nuno of Saint Mary. He was beatified in 1918.

The imposing gothic building was built in 1389 following the plans of Gomes Martins and dedicated to Nossa Senhora do Vencimento do Monte do Carmo. In spite of the difficulties involved in building on the site, Nuno clearly opted for it due to his identification of it with Mount Carmel in Palestine (the origins of the Order) and its location on the hill opposite the Castle, home to the Royal Court, and the Seé.

The 1755 earthquake and a later fire destroyed the convent. Last century, it became the headquarters of the Portuguese Archaeological Association which founded the Carmo Archaeological Museum. The museum exhibits pieces related to the history of Lisbon, from pre-historic times through to the Middle Ages and features an impressive collection of medieval religious and heraldic items.




Contacts
Address:
Largo do Carmo
1200-092 Lisboa
Telephone:
+351 213 460 473 / +351 213 478 629
Winter – October / March: 10am – 5pm (Monday to Saturday)
Summer – April / September: 10am – 6pm (Monday to Saturday)
Closed: Sunday, 1st January, 25 December, 1st May
---