Museu Diocesano de Santarém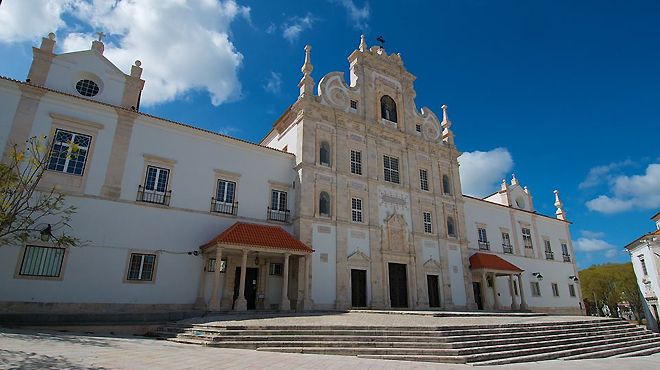 Museu Diocesano de Santarém
Museu Diocesano de Santarém (Museum of the Diocese of Santarém)
The Museum of the Diocese of Santarém is a recent museum that forms part of the architectural complex of Santarém Cathedral and the national "Cathedral Route" project. Here, you can admire an extraordinary collection of religious works of art which, together with the grandeur of the space itself, ensure that visitors to the monument will have a uniquely rewarding experience.

Housed in the north wing of the former Jesuit College, built on the ruins of what was once the Royal Palace, the museum's collection comprises hundreds of paintings, sculptures and other religious heritage, dating from the 13th to the 19th century, and belonging to the 111 parishes in the Diocese of Santarém. And this is in addition to architectural value of the building itself.

The museum's location means it can be included in important pilgrimage routes such as the Way of St James, Fátima and the Eucharistic Miracle of Santarém. The visit to the museum consists of a circuit that includes the cathedral and the sacristy, as well as the museum itself.

Other experiences can also be included in the visit, such as wine tasting, convent sweets or performances of religious music.
Contacts
Address:
Edifício do Seminário
Praça Sá da Bandeira
2000-135 Santarém
Telephone:
+351 243 304 065 / 243 304 060
Monday to Friday: 10 am to 1 pm and 2 pm to 6 pm
Saturdays and non-religious public holidays: 10 am to 1 pm and 2 pm to 7 pm (6 pm from October to May)
Sundays and holy days: 2 pm to 7 pm (6 pm from October to May)

Closed: Tuesdays, 1 January, Good Friday and from 24 to 31 December
---
---