Os Gêmeos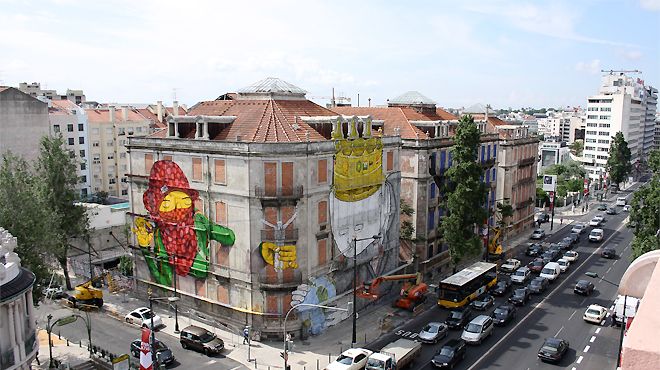 Os Gêmeos
Location: Av. Fontes Pereira de Melo, Lisboa

Born in 1974, in São Paulo, Brazil, Gustavo and Otávio Pandolfo have always worked together. As children in the streets of the traditional neighbourhood of Cambuci in São Paulo, they developed a distinctive way of playing and communicating through art.

With the support of their family, and the arrival of Hip Hop culture in Brazil in the 1980s, Os Gêmeos (The Twins) found a direct link between their magical and dynamic universe and a way of communicating with the public. They explore the various techniques of painting, drawing and sculpture with dedication and care, and use the streets as their place of work.
---