Perlim – A Farm of Dreams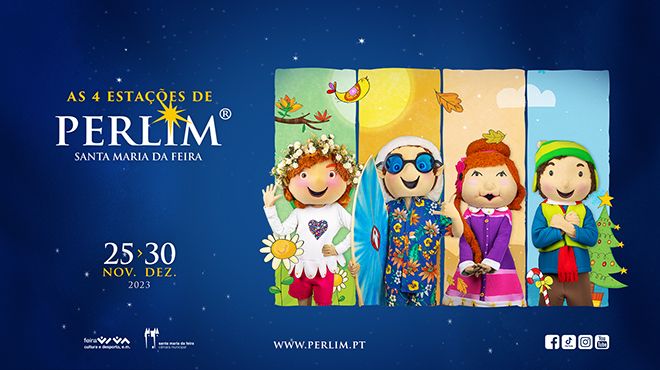 Perlim – A Farm of Dreams
A doorway to a magical world, this is "Perlim - Uma Quinta de Sonhos" (Perlim - A Farm of Dreams) in Santa Maria da Feira, a space which has been thought out to provide unique and memorable experiences for the entire family.

Adults can recover the magic which has been saved in their memory, children can arouse the best of their fantasies by stimulating their imagination and creativity, while closely sharing these times with their parents.

Open Wednesday to Sunday, "Perlim - Uma Quinta de Sonhos" recovers the characters and stories from your childhood imagination, fables, legends, fairy tales and the enchantment of Christmas, which continue to grab everyone's attention.
Start Date:
25 November 2023
End Date:
30 December 2023
Contacts
---