Sé Catedral de Silves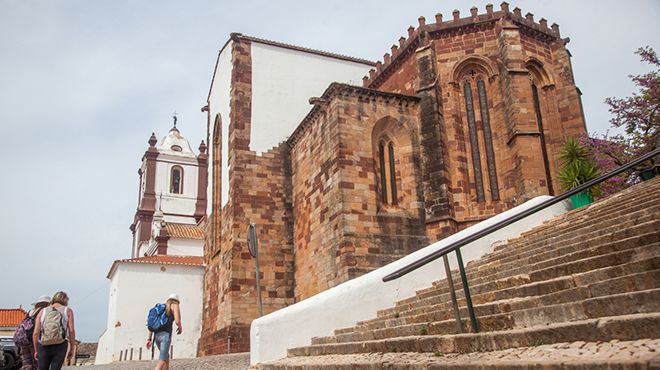 Sé Catedral de Silves
The most important Gothic building in the Algarve.

Silves was named the bishopric seat soon after the first conquest of the city from the Arabs in 1189, but the Cathedral was only built after 1268, after the city's definitive conquest during the reign of King Afonso III. It retained the title of cathedral until the 16th century, when the diocese's headquarters were transferred to Faro as the city was blossoming due to the silting of the Arade River and the growing importance of the Algarve coast. During this period, 26 bishops occupied the Episcopal seat.

It is Gothic in style, heavily influenced by the Monastery of Batalha, with alterations and restorations having been made later on. Among these were the apse, which comprises of three chapels and the portico of the main facade inserted in an alfiz (a frame that surrounds the sculptural ensemble). The entrance to the church is via a side porch to the south, rococo in style, built in the late 18th century, which is known as the Porta do Sol.

The interior has various architectural styles. The apse and the transept have gothic ogival vaults and the side altars feature baroque carvings. You can also see the tombs of Gastão da Ilha and João do Rego, high officials of the city's administration during the 15th century, as well as those of some bishops of Silves. In the centre of the main altar is the tombstone of King John II, buried here in 1495 and whose remains were later transferred to the Monastery of Batalha in 1499.

From the offset the church was dedicated to Saint Mary and, later, to Our Lady of the Conception, represented in the chancel with a Gothic image.

Like most of the buildings in Silves, the cathedral is built in red sandstone, 'Grés de Silves', which characterises the city with its tonality and predominance.
Contacts
Address:
Rua da Sé 
8300-140 Silves
Telephone:
+351 282 442 472
---
---