Sé Catedral do Porto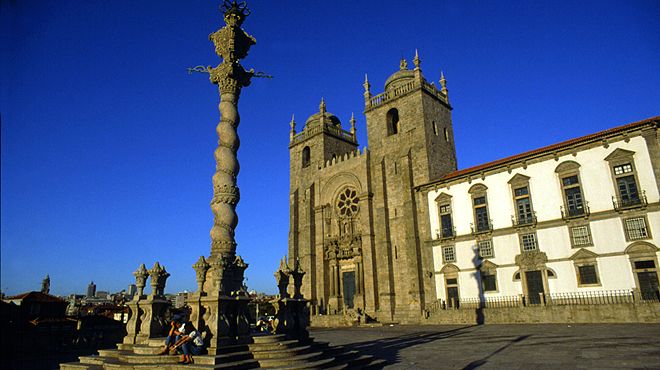 Sé Catedral do Porto
Originally built in the 12th century, Porto Cathedral still has the original merlons and twin towers, although the towers are now topped by 18th century additions.

It has undergone various alterations over the centuries, the most important additions being the Gothic rose window and cloister (14th century), the 17th century chancel, the 18th century high altar retable and the rococo doorway.

Worthy of particular note is the work done by Nicolau Nasoni in the 18th century, especially in the murals and balconies.
Contacts
Address:
Terreiro da Sé 
4050-573 PORTO
Telephone:
+351 226 179 345 - 222 059 028
July-September: 9am-7pm;
October-June: 9am-12.30pm /2.30 pm-7pm.
---