Surfing and bodyboarding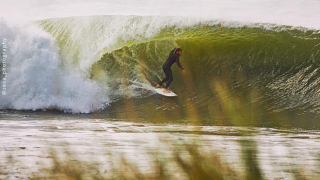 Ribeira de Ilhas and Super Tubos are the names of two excellent surfing beaches known all over the world, amongst many along the coast between Ericeira and Peniche. But from one end of the country to the other, including the islands of the Azores and Madeira, there are more, many more…

Ericeira has been classified as a world surfing reserve by the American organisation Save the Waves Coalition for being one of the rare places in the world that has a high density of outstanding surf breaks. This classification covers a 4km stretch which includes seven world-class breaks: Pedras Brancas, Reef, Ribeira de Ilhas, Cave, Crazy Left, Coxos and São Lourenço. But the reserve is part of a larger sea front of about 11km that has other waves with different characteristics, where surfing and bodyboarding with various degrees of difficulty and levels of demand are possible, in the most diverse weather conditions.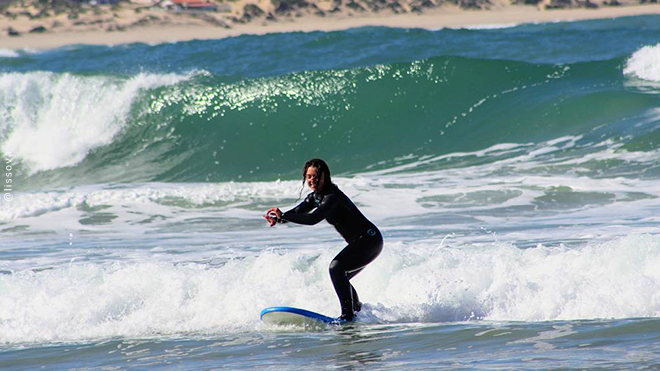 Photo: Centro de Portugal ©lissova

Further north, near Peniche, Praia do Medão is another benchmark for its great tubular waves which have given it the name Supertubos beach. Popular with surfers from all over the world, it stages an WSL - World Surf League Tour event in October. The other beaches in the Peniche area also offer perfect waves every day, and not just for the more experienced surfers since there are many schools teaching all the techniques to beginners.

The giant waves at Praia do Norte, however, known as the Nazaré canyon, are only for the most intrepid. These waves, which can reach up to 30 metres, broke the world record for the highest wave in 2011 and have been surfed by professionals such as Garrett McNamara, who use the tow-in system, i.e. they're towed into its peak by a jet ski, and then slide down on the board.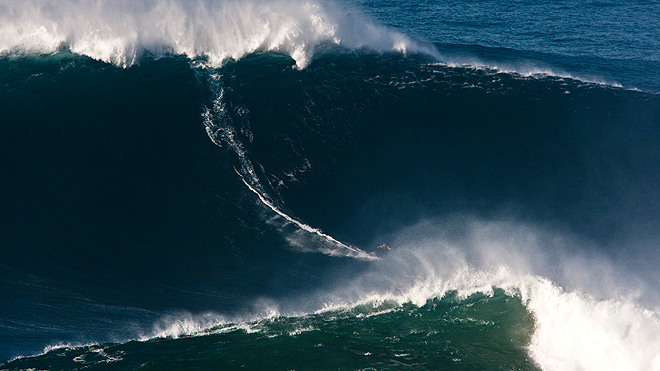 Photo: Nazaré © Wilson Ribeiro

On the outskirts of Lisbon, with direct access by train, you will also find good conditions for surfing and bodyboarding on the Santo Amaro de Oeiras, Carcavelos and São Pedro do Estoril beaches. Further afield, in the heart of the Natural Park, Guincho offers quite consistent waves, such as at Praia Grande, in Sintra, which is particularly appreciated for bodyboarding, with an event in the sport's world championship being held here.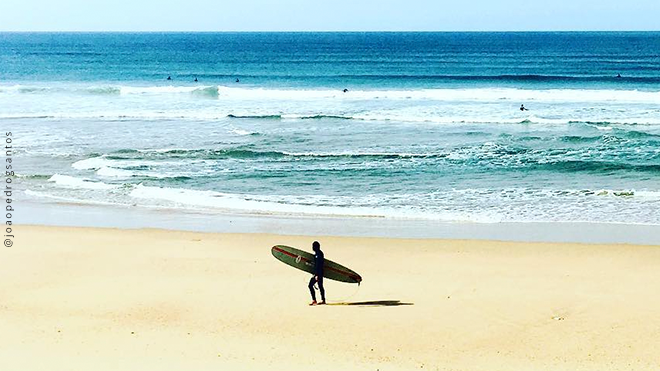 Photo: Lisboa ©joaopedrogsantos

In the Centro region, Praia de Buarcos, close to Figueira da Foz, stands out for what is considered the longest waves in Europe, which can reach 200 metres, and in the Aveiro area, near Ílhavo, Praia da Barra is accessible to all kinds of practitioners. Further north, Espinho is known for its mythical wave, the "Casino Right-hander", but Matosinhos, quite close to Porto, and Viana do Castelo, especially Praia da Arda in Afife, further up, also deserve a mention.

South of Lisbon, in Costa da Caparica, Cova do Vapor and Praia do CDS are names to remember. Near Sines, other references include São Torpes and Praia dos Aivados, where you can really enjoy contact with nature. And on the west coast of the Algarve, Arrifana, Bordeira, Amado, Cordoama and Castelejo beaches are very popular. The south-facing coast, with its calmer waters, also offers good easterly swells, mainly in the Tavira and Faro islands.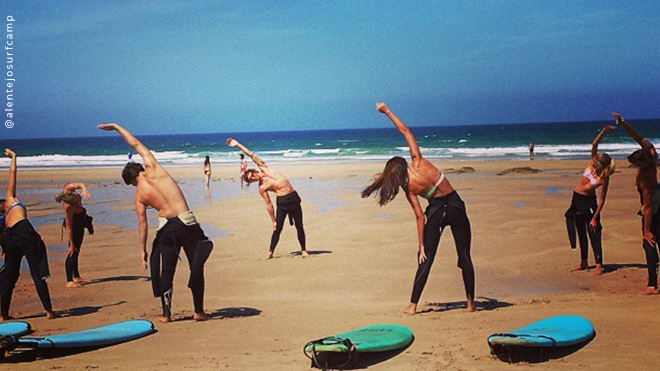 Photo: Alentejo ©alentejosurfcamp

Right in the Atlantic, the Island of Madeira offers memorable waves, such as in Jardim do Mar and Paul do Mar. The Azores archipelago, known for having all four seasons in the course of the same day, has some truly magical spots. Particularly in September and October, good spots are to be found on the Island of São Miguel, both on the north coast, on the Areal de Santa Bárbara and Monte Verde beaches, which host a WQS event, and the south-facing Praia do Pópulo. But you will also find good conditions on Praia Formosa, on the Island of Santa Maria, in the area of Praia da Vitória, on the Island of Terceira, and in the fajãs on the Island of São Jorge, especially Fajã da Caldeira de Santo Cristo, which is regarded as a mythical spot.

Portugal is, in fact, a country of great waves; there's nothing like trying!



---