Urban Sketchers in Lisbon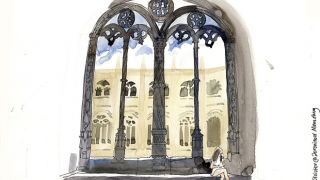 The Urban Sketchers travels in Portugal would not be complete without a trip to Lisbon. This time around they are represented by Lis Watkins from Britain and by the host José Louro.

They visited the city's most important sites such as the historic neighbourhoods of Baixa, Bairro Alto and Belém, and Parque das Nações, an area of the city which was recently rebuilt. In an experience which is definitely different from the usual urban scenery, they took up the challenge of drawing during the NOS Alive music festival, in Algés, one of the most important music festivals in Portugal.

Near Lisbon, the Sintra Natural Park (Parque Natural de Sintra), the Estoril coast, Cascais and the Arrábida Natural Park (Parque Natural da Arrábida) were the inspiration to draw and admire the diversity of the Portuguese landscape.

A stroll through the historic districts of Lisbon
BAIXA / CHIADO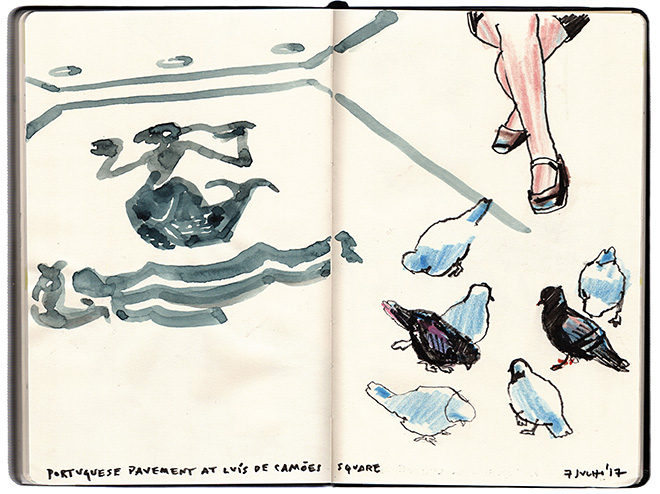 Praça Luis de Camões © José Louro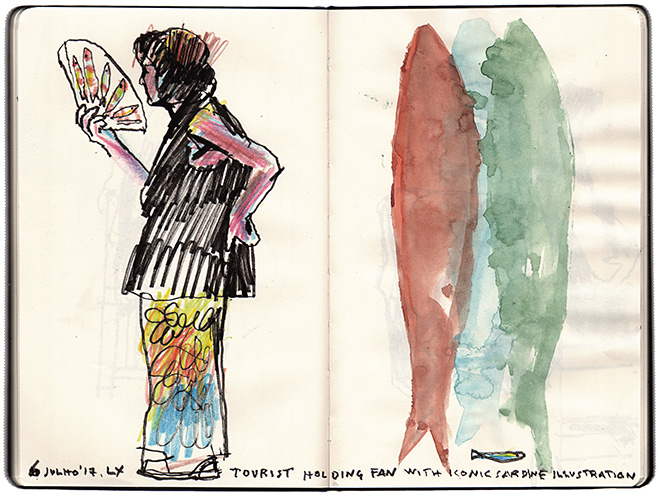 Bairro Alto © José Louro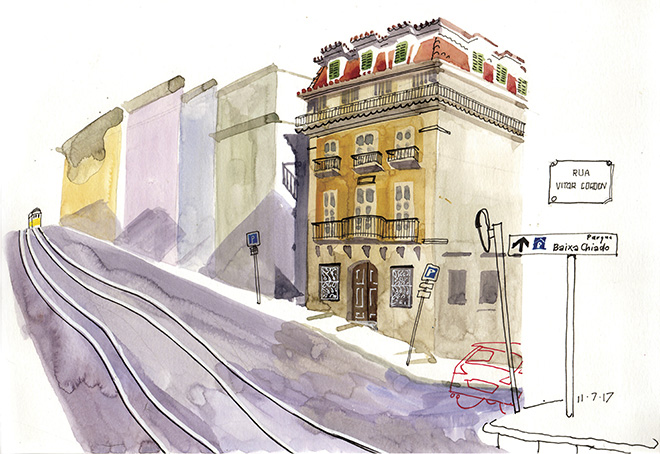 © Lis Watkins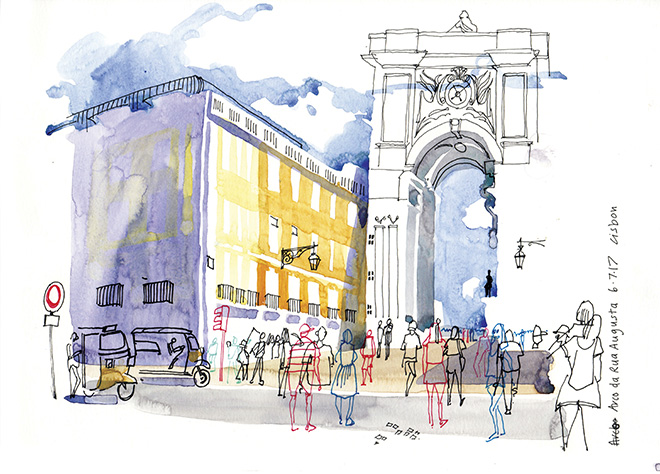 Rua Augusta © Lis Watkins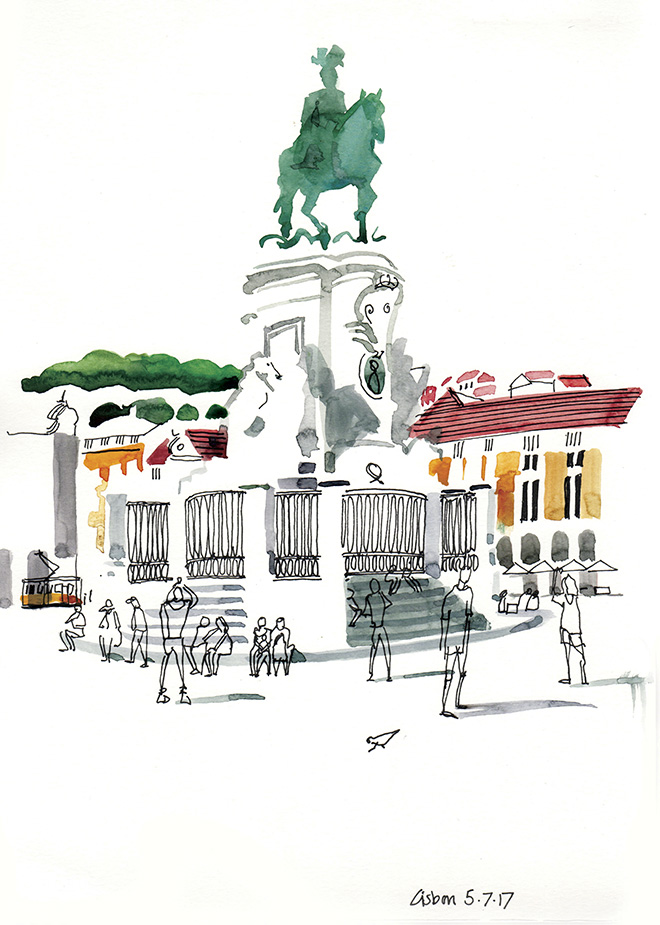 Praça do Comércio © Lis Watkins

GRAÇA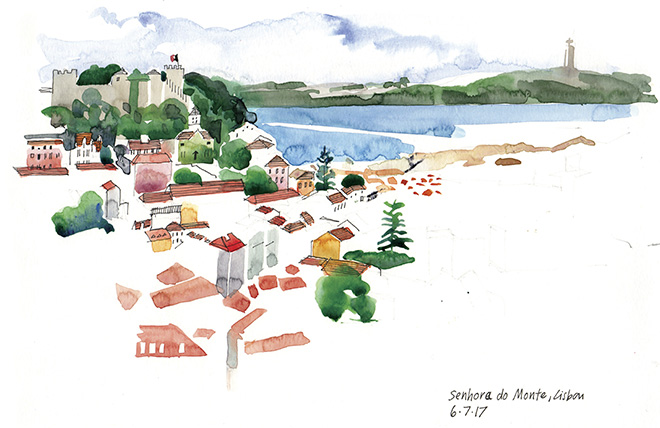 Senhora do Monte © Lis Watkins
PARQUE DAS NAÇÕES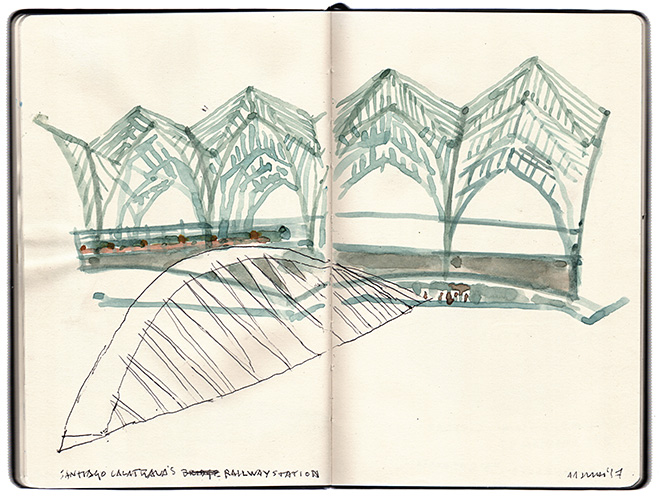 Estação do Oriente (Oriente Railway Station) © José Louro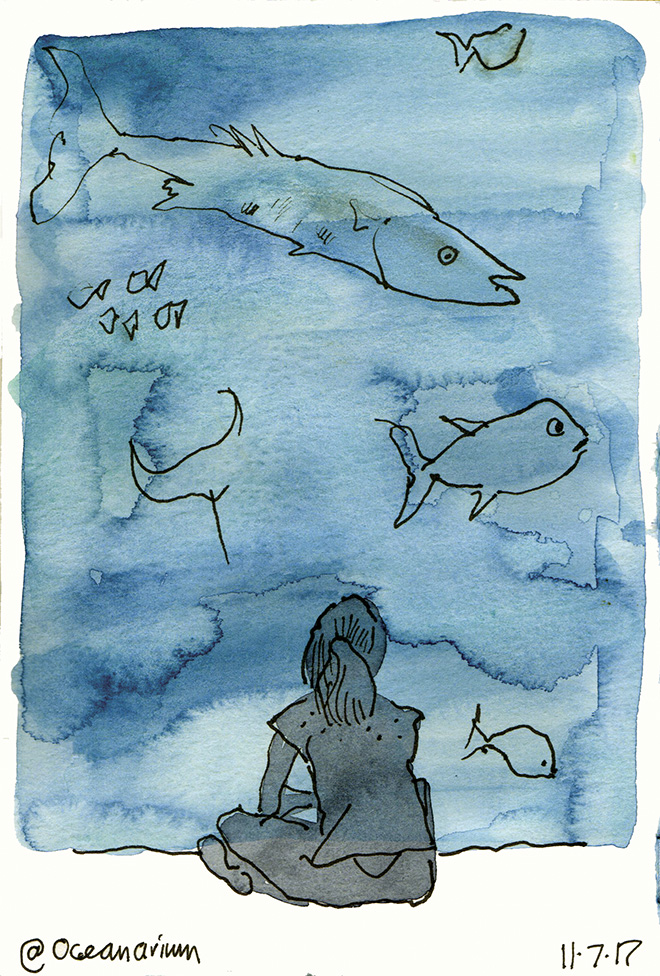 Oceanário (Oceanarium ) © Lis Watkins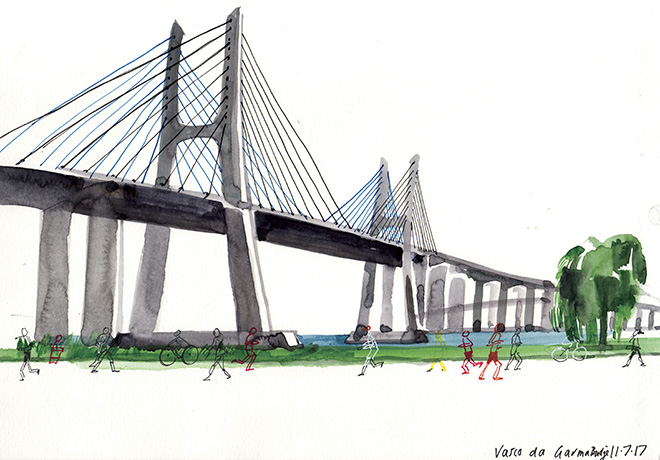 Ponte Vasco da Gama © Lis Watkins
BELÉM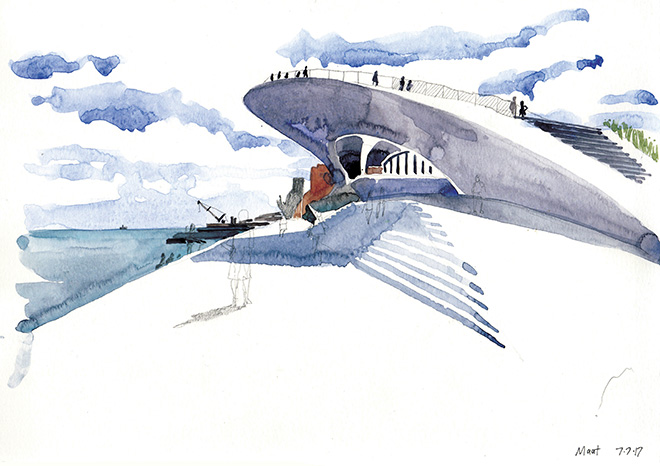 MAAT - Museu de Arte, Arquitetura e Tecnologia (Museum of Art, Architecture and Technology ) © Lis Watkins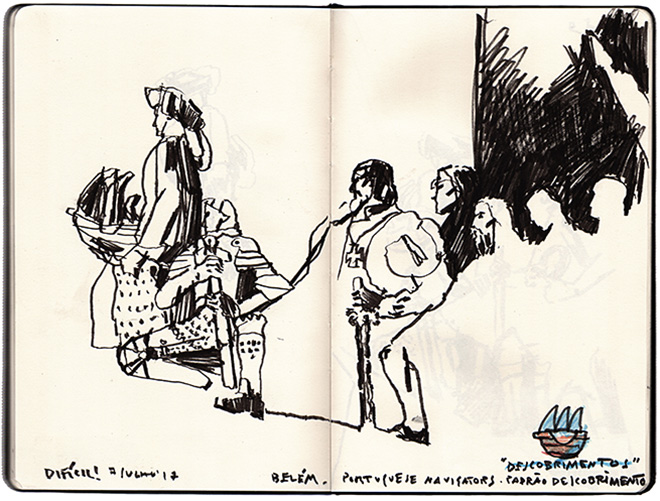 Padrão dos Descobrimentos (Monument to the Discoveries) © José Louro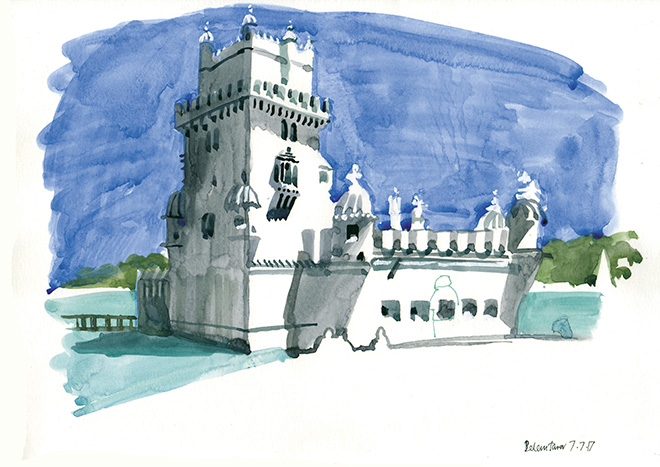 Torre de Belém (Belém Tower) © Lis Watkins

A day at the NOS Alive Festival, in Algés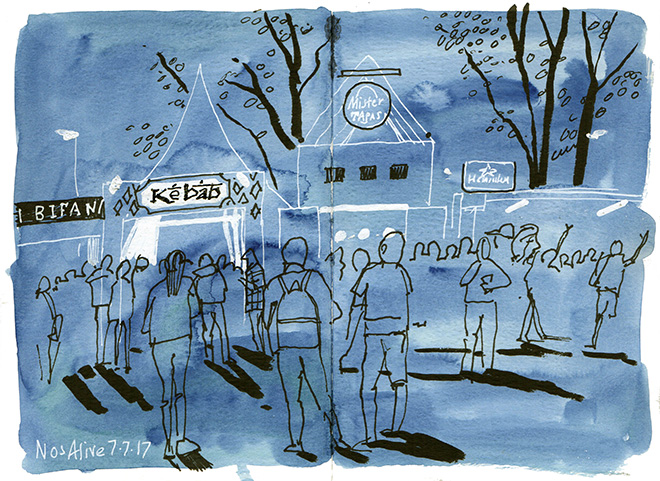 © Lis Watkins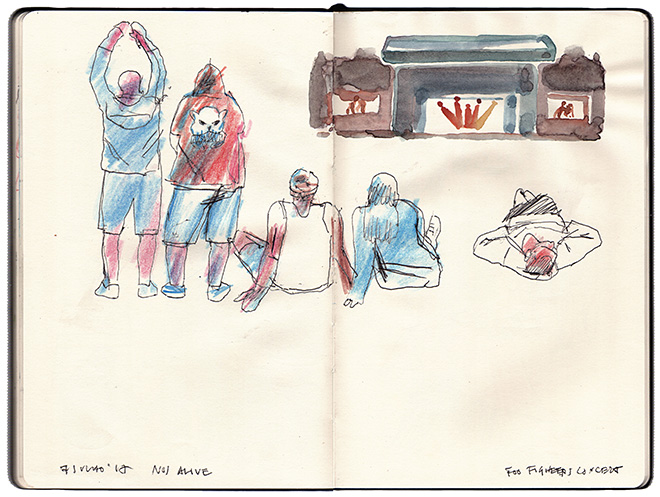 © José Louro

To the north of Lisbon: Cascais and Sintra
SINTRA NATURAL PARK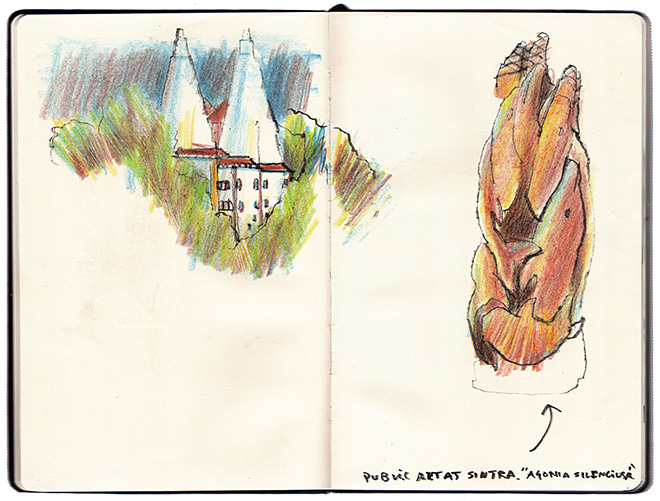 Palácio Nacional de Sintra © José Louro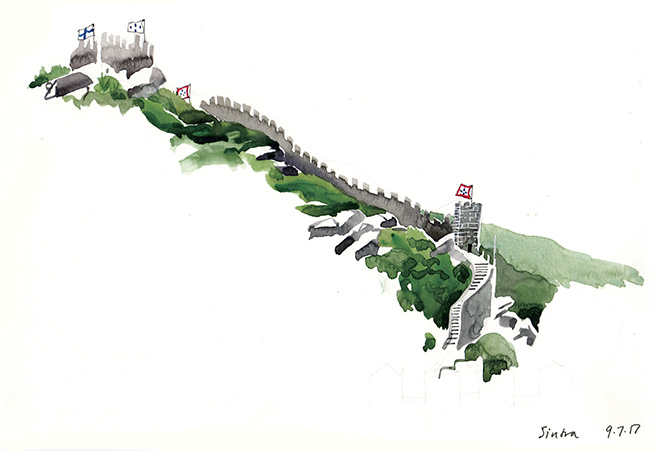 Castelo dos Mouros (Castle of the Moors) © Lis Watkins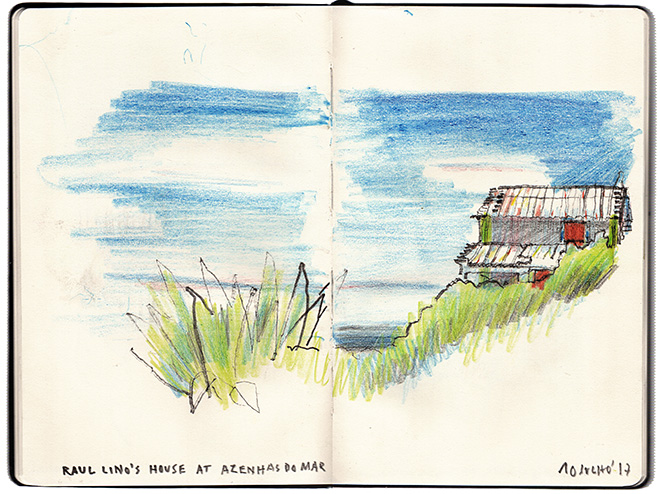 Casa Raul Lino (Raul Lino Beach House), Azenhas do Mar © José Louro

ESTORIL COAST AND CASCAIS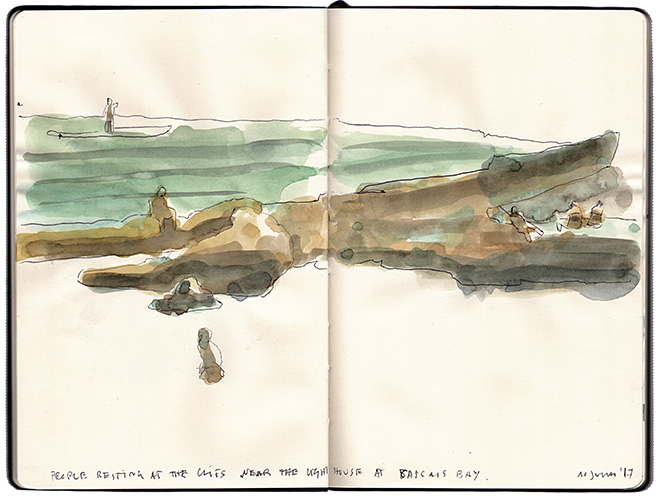 Baía de Cascais © José Louro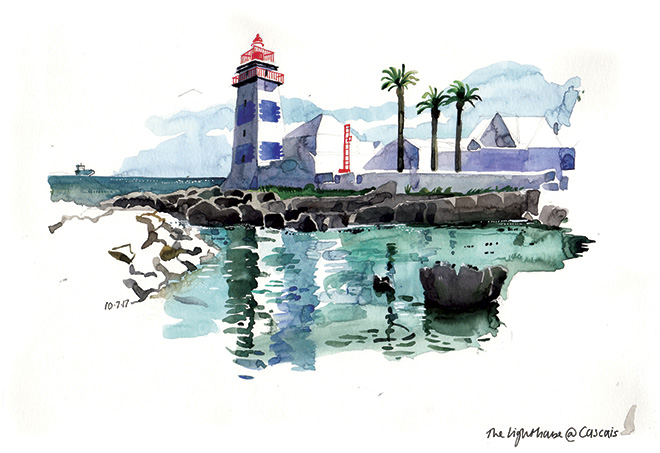 Farol da Guia (Guia Lighthouse), Cascais © Lis Watkins

To the south of Lisbon: visit to the Troia Peninsula
ARRÁBIDA NATURAL PARK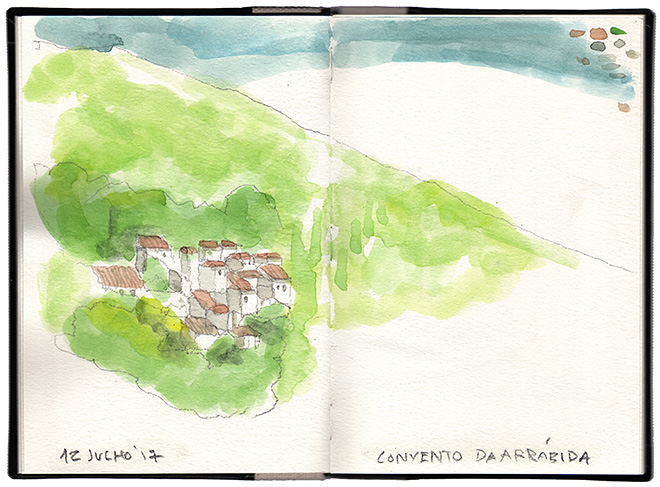 Convento da Arrábida © José Louro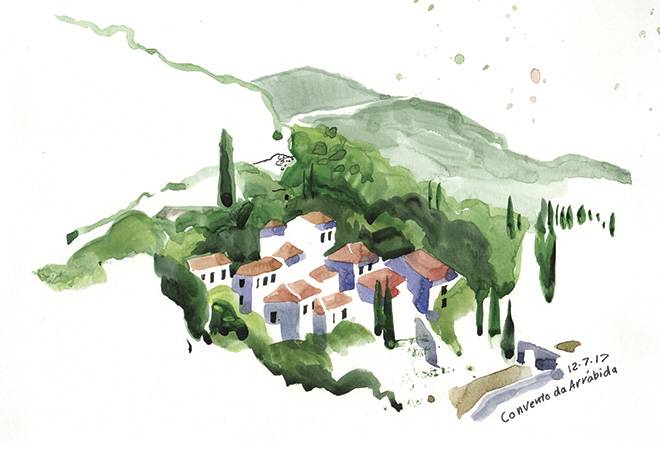 Convento da Arrábida © Lis Watkins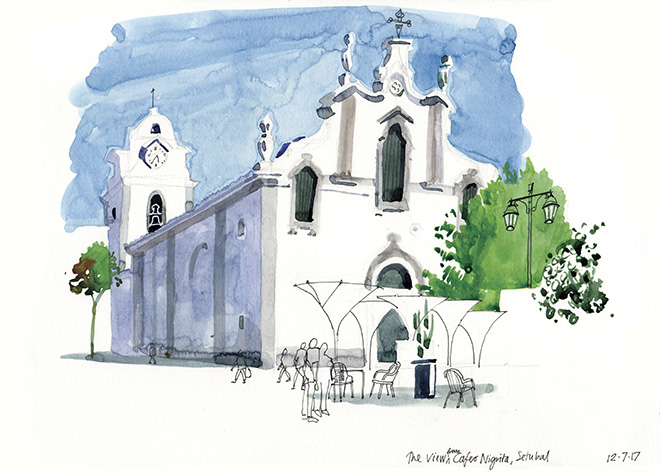 Setúbal © Lis Watkins


---