Vanessa Teodoro | Castelo Branco
We invited Portuguese artists to express themselves about their inland, about Portugal's inland. We showcase regions that may be little known, in a journey of discovery and sharing of places that they know better than anyone else and that have had a particular meaning in their lives.

Vanessa is a renowned Portuguese visual artist who surrendered to the city of Castelo Branco after having been working there for a while.
«The lands where we loved, where we laughed, where we were inspired, where we met and where we worked are part of our interior. In my interior I have every friendly word, every smile and every inspiration, thanks to my work that takes me to fantastic and unforgettable places. This is one of the places that is part of my interior.»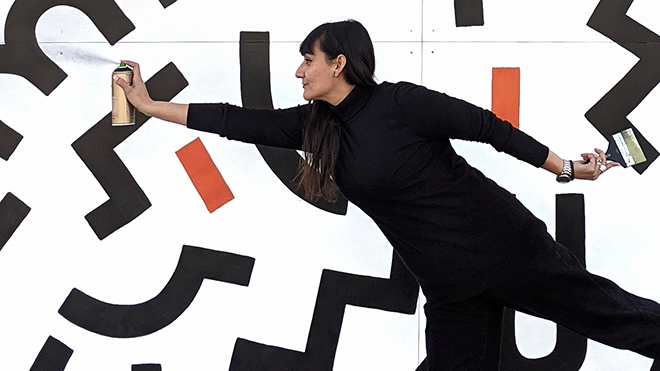 @tozzzze
Castelo Branco is a city rich in heritage of historical interest. Which are the must-see places to stop?
Although it is a difficult choice, taking into account the richness of the territory, my recommendations for those visiting Castelo Branco are a walk in the Garden of the Episcopal Palace, which is considered one of the most original examples of the Baroque period in the country, the Templars' Castle (Castelo dos Templários) and a walk through the Historic Centre of the city, where along the way you can see the Portados Quinhentistas - which indicated the trade and status of those who lived in those houses in other times.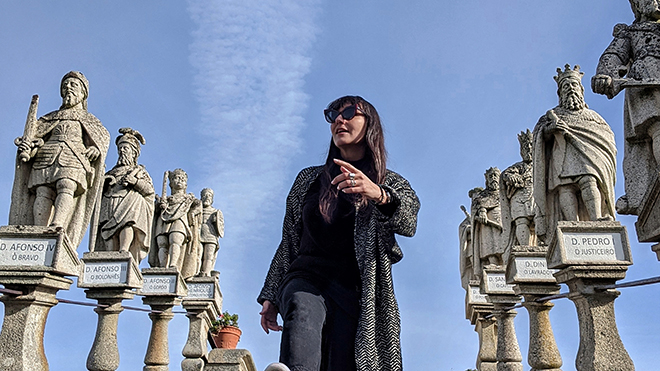 @tozzzze
Besides that, Castelo Branco is a city with many green spaces and beautiful landscapes. What is the most special tour we can do in the region?
Some of the places I loved to visit in the Castelo Branco area were Penha Garcia, which has a really beautiful natural environment, Idanha-a-Velha and Monsanto, two historical villages of Portugal where we seem to travel in time, and Portas de Rodão, which is a natural geological feature, the result of the flowing Tagus River.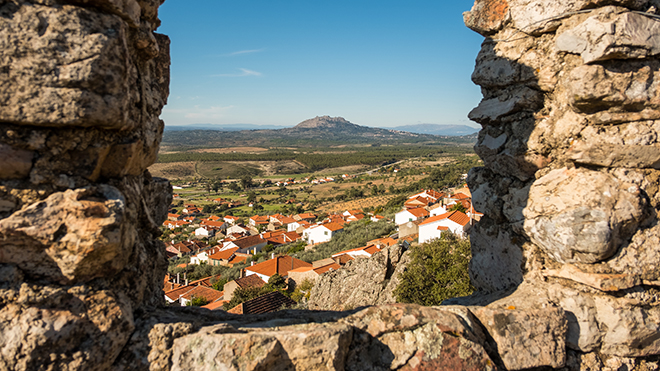 ©David Cachopo/Gerador
The regional gastronomy of Beira Baixa is full of several delicacies, which also have a great connection to the history and culture of the people. What can't we miss to taste when we're in Castelo Branco?
Among so many delicacies, I can't leave out the delicious Tigelada. Then, I also recommend you try the Maranhos de Oleiros, for meat lovers, and the Mushrooms of Vale da Sarvinda, a project that has the component of organic farming and produces products such as these delicious mushrooms.

Castelo Branco is a very culturally rich city, from architecture to embroidery. Is there any characteristic element of the area that inspires your work?
One element in which I draw inspiration and review my work is the embroidery of Castelo Branco, which has unique and fascinating characteristics, an extraordinary detail in each stitch and the fact that each element has its place in the composition.

@tozzzze
What is your fondest memory from the time you were working on the project to celebrate the distinction received by the Municipality, of European Entrepreneurial Region 2021-22, works that can be seen in the Cybercentre, the Innovative Enterprise Centre (Centro de Empresas Inovadoras), in the Industrial Incubator (Incubadora Industrial) and in the Creativity Factory (Fábrica da Criatividade)?
Without a doubt, people are my dearest memory. For someone who is used to the hustle and bustle of living in Lisbon, living together and sharing my work with such genuine and friendly people, like the ones I met in Castelo Branco, was a wonderful experience.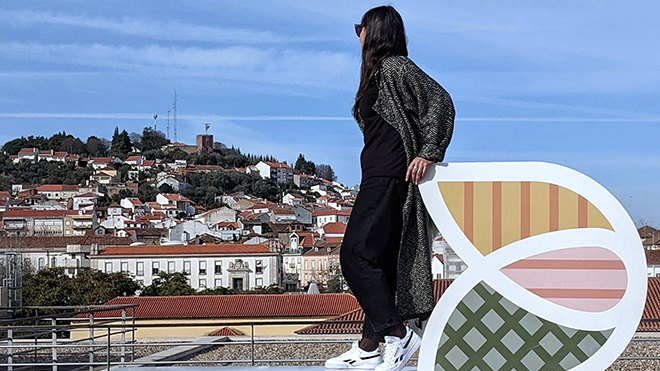 @tozzzze
In Castelo Branco, Vanessa Teodoro was accompanied by @tozzzze, recognised for the images she shares on her Instagram account, always with captions that leave no one indifferent.

"Viagens no Meu Interior" ("Travel to my Inner Self") is an initiative of Visitportugal and the communication platform Gerador.
---