Aljezur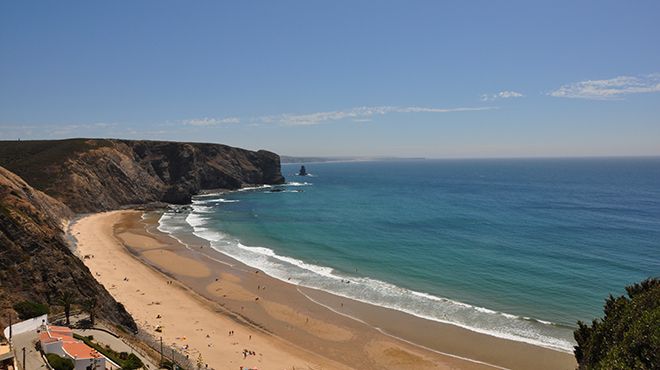 Aljezur
The boundaries of Aljezur are delimited by the sea and the hills reflecting this double influence in its landscapes. While the coast is marked by high cliffs hiding sandy coves and dunes, the hinterland is a place of rolling hills covered with vegetation as far as the eye can see. Between them a wide area of fertile fields and valleys is still cultivated with traditional crops. To spend some time in Aljezur is on opportunity to recover peace and tranquility or to experience a silence broken only by the singing of birds or by the waves on the rocks.

Aljezur is a small coastal village with typical houses from the rural architecture of the Algarve, with colourful borders painted around windows and along the edges of whitewashed walls.

At the top of the hill, the castle ramparts, symbol of the struggle between Christians and Moors, remind us of its historical past. A cascade of houses tumbling down the hillside towards the river faces the plain where this centenary village found its expansion and future.
---