Family Golf Park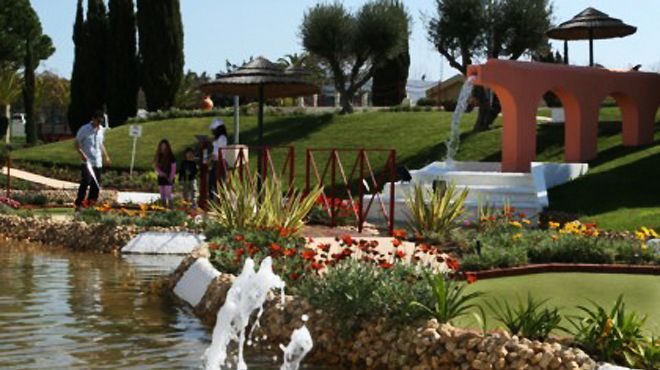 Family Golf Park
Vilamoura offers visitors another possibility to fill children's leisure time -- Roma Golf Park.

Located next to the Roman ruins of Cerro da Vila, 10 minutes from Vilamoura, Roma Golf Park is integrated within a calm environment, surrounded by lakes, waterfalls, fountains and vegetation. It is a special minigolf course, built in a historic setting that reminds us of Ancient Rome, and also has a "clubhouse" built in a Roman style. The two 18-hole courses (par 2, 3 and 4) are designated Via Appia and Via Lusitania and offer short explanatory texts for all interested persons.

A tourism train provides a connection between Roma Golf Park and Vilamoura, Quarteira and Praia da Falésia. Longer connections are made via coach.
Contacts
Address:
Rua dos Marmeleiros - Apartado 927 Vilamoura
8126-911 Quarteira
Telephone:
+351 289 300 801
17 February / May and November: 10am - 6pm June and October: 10am - 7pm 1 July / 15 September: 10am - 1am 16 / 30 September: 10am - 10pm
Registration No.
: 143/2015
---