Jardim Botânico - Museu Nacional de História Natural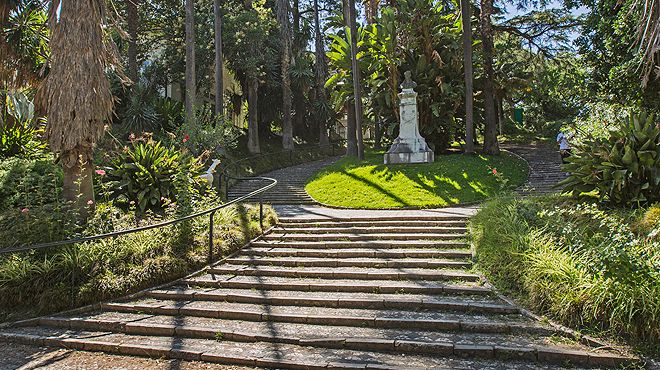 Jardim Botânico - Museu Nacional de História Natural
Gardens, Parks and Forests
The Botanical Gardens were created in the 19th century on the site of the former Royal College of Nobles, to support the teaching of Botany and the Principles of Agriculture. They are linked to the University of Lisbon´s National Museum of Natural History, and their superb collection of plants includes an important section devoted to named exotic species.
The Gardens are particularly proud of one of the largest collections in Portugal of cyclads - plants dating back to the age of the dinosaurs; also noteworthy are the stands of palm and fig trees and the collection of cacti and succulents.
The whole area covers approximately 4 hectares, and is densely wooded with hidden lakes, bridges and statues.
Contacts
1st April-31 october: 9am - 8pm;
1st November-31 March: Monday-Friday and public holidays: 9am - 5pm; Saturday and Sunday: 9am - 6pm;
Closed: Christmas Day and New Year's Day
---
---