Chaves - Termas & Spa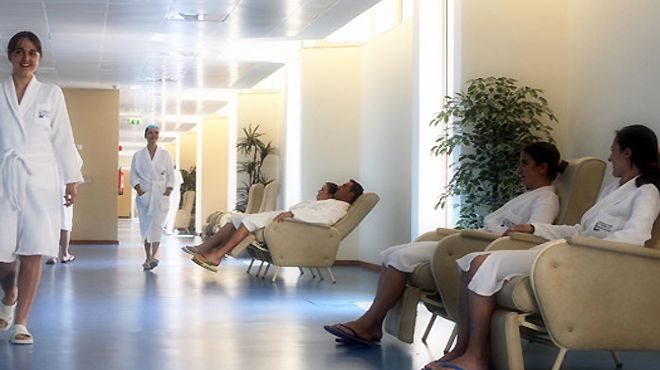 Chaves - Termas & Spa
The Aquae Flavie of Roman times, Chaves is located in the heart of the Trás-os-Montes mountain range. It is one of the most important Portuguese spas, as its waters are the hottest in Europe.

The exceptional quality of its springs, which include the Alto Tâmega thermal channel, was the reason why Aquae Flavie was one of the most flourishing Iberian cities of the Roman period.

Chaves medicinal mineral water is bicarbonated, rich in minerals, especially sodium, silica, fluoride and hydrogen. By its temperature, is called hyperthermal and its main action is to stimulate the metabolic and physiological functions because of its mineralization. It has high anti-inflammatory and analgesic action is descontracturant and facilitates joint function.

Contacts
Address:
Largo das Caldas
5400-534 Chaves
Telephone:
+351 276 332 445 / 6
Water type
: bicarbonated, rich in minerals (sodium, silica, fluoride and hydrogen)
pH level
: 6,6
Water temperature
: 76
Accommodation facilities available
Medical monitoring
Nutrition monitoring
Aerosols
Turkish baths
Power showers
Vichy Shower
Gym
Aquatic gymnastics
Hydromassage
Hand wash
Massage
Pressure-therapy
Sauna
Beauty treatments
Bathing Season
: From 1st February to 20th December
Monday-Saturday: 9am-7pm;
Sunday: 9am-1pm.
Leisure Activities: Golf, Tennis, Mountaineering, Mini-Golf, Fishing, Hunting, Swimming, Sports, Clay Pigeon Shooting and Gymnasiums.
---