Jardim da Estrela ou Guerra Junqueiro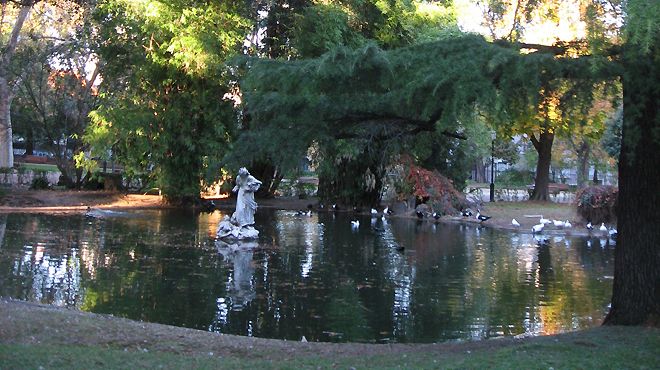 Jardim da Estrela ou Guerra Junqueiro
Gardens, Parks and Forests
The Guerra Junqueiro Garden, usually known as Estrela Gardens, is located in the parish of Lapa. It was built in the 19th century (1842) on the initiative of the statesman Bernardo da Costa Cabral, the Marquis of Tomar.
It is a naturalist garden of romantic design, inspired by the typical English Park, surrounded by a railing, with particularly interesting plants in terms of both quantity and variety.
Here we can find 4 lakes, a wrought iron bandstand, 2 children's playgrounds, one with iron swings and the other wooden, and a kiosk/municipal library.
Daily, from 7am to midnight
---