Olhão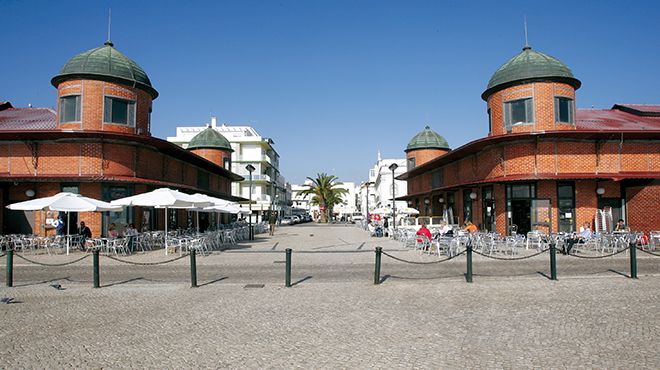 Olhão
To discover the hidden charm of Olhão you have to go up to the top of the main church tower, the higher point. Only then you can see the hundreds of roof terraces - the "açoteias" -, typical of the Algarve, which create a unique urban panorama, as if a multitude of cubes had been scattered across a flat surface, their regular shapes repeating each other in three dimensions.

Back at the ground level it is worth wandering trough the fishermen's quarter, which stands between the quay on the Ria Formosa and the earth of the city defined by the main church. The houses here are small and white, their walls topped with bands of geometric decoration that are in effect the verandas of the roof terraces. The streets that border the Avenida da república, itself a symbol of the urban development that took place at the turn of the century, reflect a city of industrials and ship-owners who grew rich from the fish processing business and trade, displaying their wealth by decorating their homes with verandas, tiles, carved stonework and wrought iron.

Any tour of Olhão should end among the refreshning gardens and open air cafés to be found along the long quayside. But first, take a few minutes and plunge into the colourful atmosphere of the market, where the stands sell fish straight from the sea, fresh vegetables and sweet fruit from the farms of the interior.

If you still have time, there are regular boat connections with the islands of Armona and Culatra which provide an opportunity to take a trip along the Ria and visit its attractive beaches.
---