Montemor-o-velho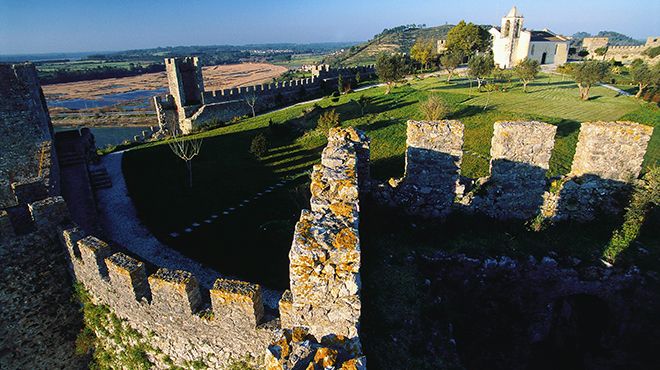 Montemor-o-velho
Overlooking the fertile valley of the River Mondego, the streets of Montemor-o-Velho reveal the town's long history in all their nooks and crannies and in the many architectural details that it is well worth taking some time to discover.

The region has been inhabited since Roman times and Montemor-o-Velho played a most important strategic role in securing the southern frontier of Portugal established on the line of the River Mondego, until the Christian conquest of Lisbon and Santarém in 1147.

Its castle is the largest fortification on the River Mondego and also one of the largest castles in Portugal: it played a major role in the various struggles for the Reconquest of the territory from the Moors and was the focal point for the settlement of the lower Mondego valley in the early days of the foundation of Portugal as a nation.

Besides the castle, one of the town's most impressive monuments is the Convento de Nossa Senhora dos Anjos. Also well worth a visit are the Igreja de São Martinho, a single-nave Gothic church dating from the 12th century, the 16th-century Igreja da Misericórdia, the Renaissance-style Capela de São Sebastião and the Fonte dos Anjos, a 16th-century Manueline-style fountain. Inside the walls of the castle, from where there is a sweeping view over the fields of the Mondego valley, there are remains of the Capela de Santo António and the Igreja de Santa Maria Madalena from the 15th century. Better preserved than these churches is the Igreja de Santa Maria de Alcáçova. The various alterations to which it has been subjected have given the church both Manueline and Renaissance features, most notably the 16th and 17th-century altarpieces.

At the end of your tour of the town, there is nothing better than to sample the local espigas doces, small cakes that are typical of Montemor. If this is not enough for you, then you can always pay a visit to the town's most characteristic restaurant, Ramalhão, famous for its fish and eel stews.

For nature lovers, there is the Paúl do Taipal, a specially protected area, next to the castle of Montemor-o-Velho and absolutely essential if you want to engage in some bird watching. Many different species come to Paúl do Taipal in the winter months, and it is home to more than three thousand ducks of eight different species, as well as being a nesting area for herons.
---