Alvito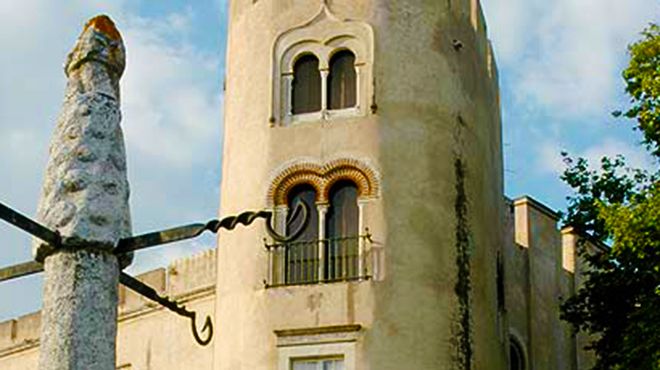 Alvito
Situated at a high point in the midst of the Alentejo plains, and offering extensive views over the distant horizons, the graceful town of Alvito has grown around its palatial castle, where the Pousada de Alvito is now housed.

The white houses give Alvito the distinct and unmistakable appearance of an Alentejo town, many of them having doors framed by Manueline-style arches, revealing their seventeenth-century origin.

The settlement of this town dates back to the early days of the Portuguese monarchy. The town was granted its first charter by the king D. Dinis in 1327, later confirmed by D. Manuel in 1516.

The Alvito Castle, whose construction began in 1494, is undoubtedly one of the most curious buildings of its kind in Portugal. Visiting it helps to evoke memories of the town´s historical past. The long Moorish presence in this region left its distinctive marks in the Mudejar architecture clearly visible in various monuments (which laymen can easily recognise through the small cupolas and white-painted conical pinnacles). The parish church of Nossa Senhora da Assunção, dating back to the early sixteenth century, has certain exterior decorative features that clearly identify it as an example of Mudejar architecture. A modest Renaissance doorway leads to the interior, its walls covered in azulejo panels whose beautiful patterns are a harmonious blend of blue and yellow. In the upper choir, there is a large seventeenth-century altarpiece of carved and gilded wood. The same Mudejar influence is also to be noted in the small fortified chapel of São Sebastião, crowned by an array of chamfered merlons. Inside, painted on the vaulted Gothic ceiling are frescos depicting musical angels.

Attention is also drawn to the town hall with its picturesque clock tower, a typical feature of Alentejo architecture. Two almost adjoining churches, the Igreja da Misericórdia and the Igreja da Senhora das Candeias (the latter housing a museum of Sacred Art), are equally interesting buildings of some architectural merit, as is the small chapel of Santa Luzia on the outskirts of the town, which was originally a Muslim oratory.
---