Accessible Beach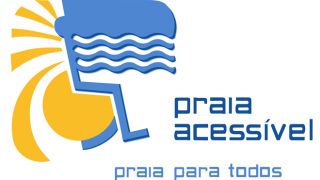 In Portugal, there are 208 bathing areas – on the coast and on rivers – that are accessible to people with reduced mobility. These beaches are identified with a white flag bearing the Accessible Beach symbol in blue and yellow, and they have reserved parking, pedestrian access, walkways on the beach and adapted toilet facilities.
Many of these beaches also provide equipment (amphibious wheelchairs or other means) to facilitate access to the water, thus enabling people with mobility problems to swim in the sea, although some assistance will always be necessary.
The Accessible Beach award is presented every year and the number of bathing areas that receive it has been increasing year by year, reflecting the efforts made by different bodies to equip the beaches with facilities so that they can be used by everyone.
Consult the list of Accessible Beaches here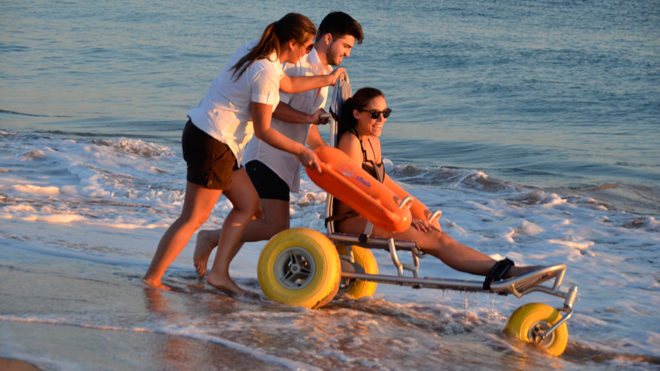 Photo: © Tourism for All
---