ADD FUEL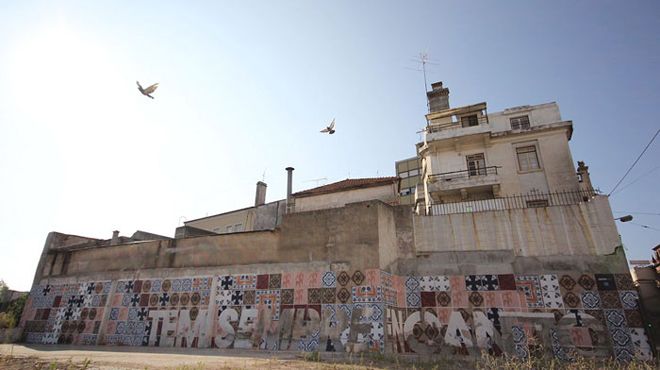 ADD FUEL
Location: Coimbra

Diogo Machado, aka ADD FUEL, graduated in Graphic Design from IADE and worked at several agencies in Portugal and Germany, but soon realised that freelancing was the status he coveted and that illustration was his passion.

The combination of both became a reality in 2006. Since then, his career has been divided between collaborations and orders from major brands such as Nike, Red Bull, MTV, Burton and Alfa Romeo.

As well as participating in several exhibitions, the last few years have been marked by a greater presence in public spaces, bringing continuity and depth to the work begun in Cascais Art Space reinterpreting and reinventing traditional Portuguese tiles. He has also returned it to the streets, either through spontaneous and unusual combinations of ceramic pieces or through the painting of large murals.

This new urban facet of his work can be seen in Lisbon, Lagos, Figueira da Foz and Coimbra.