Being a digital nomad in Portugal
Portugal has been chosen as an ideal destination to work remotely and lead a quiet but dynamic, inspiring and creative lifestyle. If you are a digital nomad, independent worker or simply have a flexible working regime and can work from anywhere, Portugal can be your new office.

Mild temperatures, a gastronomy that is both fresh and comforting, a vast and scenic Atlantic coastline, a multicultural history and a relatively affordable cost of living are some of the reasons that will make you want to move to another country or region. But it doesn't stop there. Before knowing what it takes to become a digital nomad, get to know from north to south, and in the archipelagos, what Portugal has to offer: outdoor offices and leisure time to reduce stress and increase the level of productivity.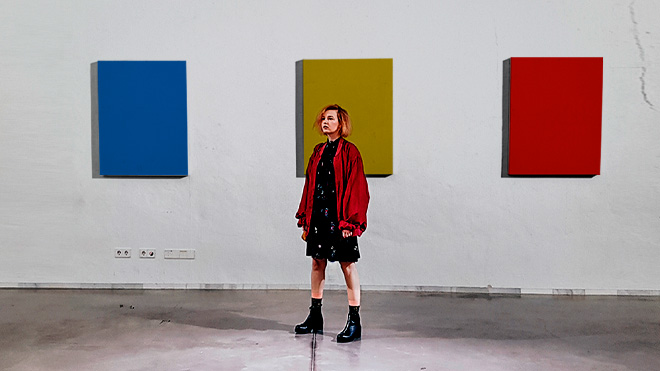 Porto and North - Culture
An open-door region for a diverse cultural programme, with many museums, theatres, bookshops and art galleries to visit. Innovate in what you do every day and experiment with other ways of creating. There are ideas simmering in the most picturesque streets of the north; just allow yourself to have an end-of-day meeting with your social life. Toast to the movement and nurture your artistic references; this will make it easier to keep up-to-date and enrich your working method.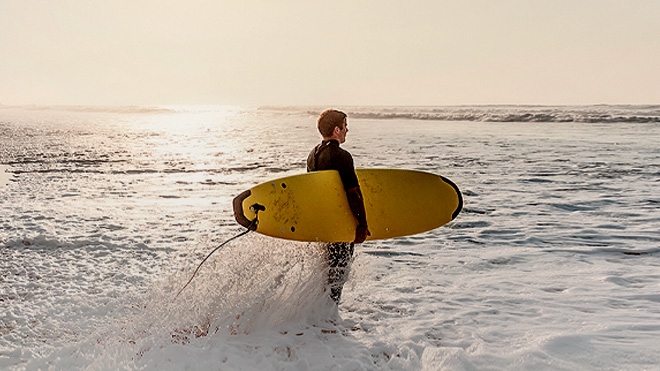 Lisboa Region - Surf

Do you want to be on the crest of the wave of your creativity? The Lisbon region has several tides of enthusiasm waiting, even before any task you have scheduled. Start the day refreshing your ideas with a surfing lesson! A few minutes away from the city centre you will find idyllic beaches with the perfect conditions for this sport, such as Guincho, Ericeira or Peniche and Nazaré, a little further north. Being free in the water means having time to let your focus and thinking flow.
But you can also escape at the end of the day to the literary landscapes of Sintra, with a carriage ride through its palaces and parks.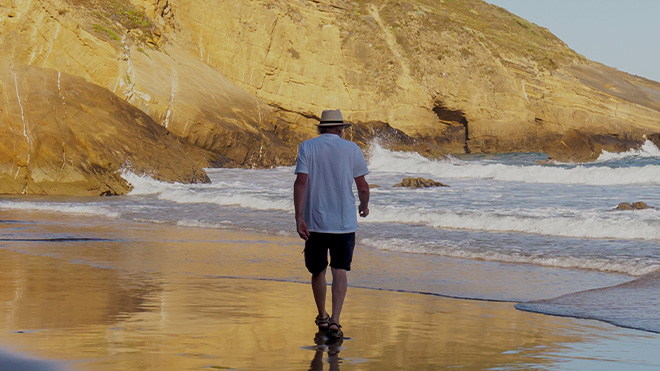 Alentejo - Nature
The Parks and Nature Reserves are true oases for inspiration. It is impossible to remain indifferent to the shades and diversity of fauna and flora of the Alentejo and Ribatejo and not feel like scheduling a virtual coffee with your team. You won't need noise inhibitors to concentrate; walking immersed in nature you will find a new breath for your well-being and be satisfied with the result of your work.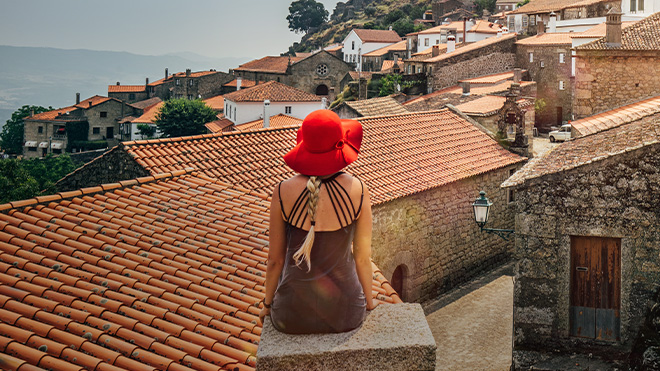 Centre of Portugal - Heritage and Well-Being
The secret to a healthier life and a remarkable level of income often lies in slowing down and implementing this routine. In Central Portugal, well-being and tranquillity are inseparable from the remote working methodology, just as you cannot separate the richness of the heritage from its enjoyment. To get to know the Historical Villages and the Schist Villages is to come across mountainous landscapes as far as the eye can see, water courses that accompany the mental organisation of tasks for the day and picturesque scenarios that will inspire you at work.
Algarve - Golf
Add a touch of creativity to your daily reports. There is a diversity of golf courses in Portugal waiting for the best shot. In the Algarve, where there are a greater number of courses, you can find the isolation you need in an outdoor office, with the best of both worlds: the countryside and the beach.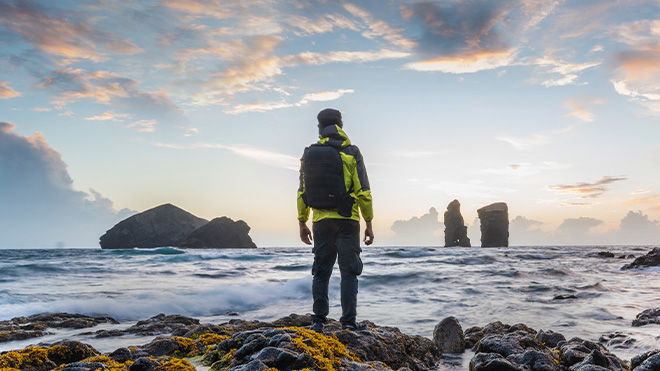 Azores - Sea
There is something incredibly magnetising about whale watching. Did you know that the Azores are one of the largest sanctuaries of whales and that there are more than 20 species in the vastness of its waters? If an "eco-friendly" space is what you're looking for in your day-to-day work, try taking a boat trip to seek out new seas of inspiration and land on dry land with more ideas in sight.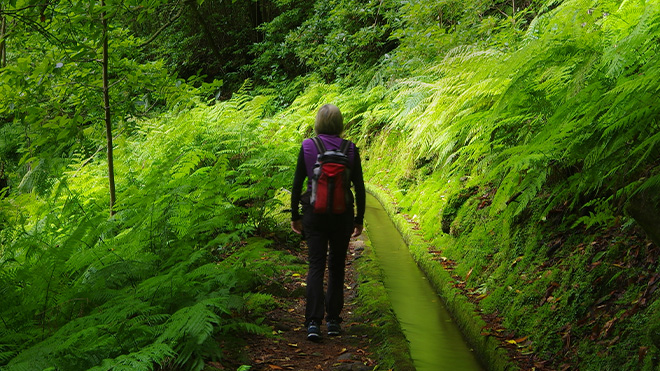 Madeira - Trails
Portugal is committed to protecting biodiversity and environmental heritage - and the Madeira archipelago is a good example of this. Take a break and take one of the island's hiking trails and let yourself be enveloped by the exoticism of the green areas of the levadas. The Laurel Forest, elected World Heritage by UNESCO in 1999, offers an inspiring environment to stimulate new solutions for your work.
---