Cruises on the Douro River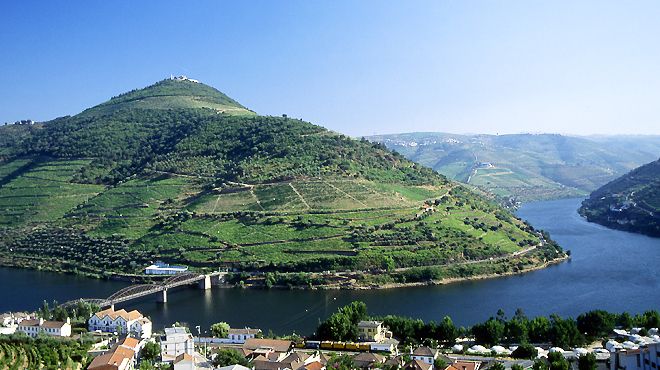 Cruises on the Douro River
Through to the end of the 19th century, the Douro was the major means of accessing inland parts of the region and the way of transport products and people from lands rendered effectively distant.

Difficult to navigate, impeded by natural barriers, only a unique and ancient vessel, the rabelo boat, could manage, due to both its robustness and the courage of the men who crewed it, to overcome the adverse conditions encountered over its long course.

Currently, after the building of various dams, the river is navigable, smoothly and calmly, for 210 km, between Oporto and Barca d´Alva.

The cruise boats leave Porto on trips generally lasting a day to Peso da Régua, passing through the locks of Crestuma/Lever and Carrapatelo. The beautiful stepped slopes of Port wine terraces start at the heights of Barqueiros and stretch to Pinhão, offering one of the most impressive hand-built and hard-worked rural landscapes.

Should you opt for a cruise lasting more than a day, you´ll be staying in a 4-star hotel or in countryside accommodation with complete programmes available including visits to regional monuments, themed dinners, folk music and dancing, wine tasting, among other options. All to ensure your visit is truly unforgettable!

The cruise up the river provides a wonderful vantage point for this region´s unique landscapes and the opportunity to encounter its traditions, culture and gastronomy. Discover the unique heritage the Douro has to show its visitors.
Cruises on the Douro River