Museu do Tesouro Real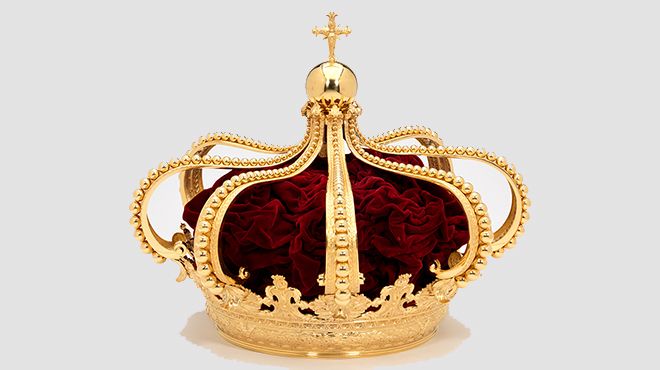 Museu do Tesouro Real
Royal Treasury Museum (Museu do Tesouro Real)

The Royal Treasury Museum has a unique collection of historical, artistic and cultural value in collections of goldsmithery and jewellery from the former royal house on permanent exhibition.

The Treasury consists of the goods of the former royal house and the private collections of the various members of the Portuguese royal family, unique pieces in the world, organised into 11 sections, which portray important moments in Portugal's history, such as those devoted to Brazil, the Royal Insignias (Insignias Régias), the Honorific Orders (Ordens Honoríficas) and the Diplomatic Offerings (Ofertas Diplomáticas).

In the section of the collection relating to silver-worked objects for civil use, there is a set of salvers and plates from the 16th century which were part of the so-called "Silver of the Crown", which is being exhibited to the public for the first time. Also worthy of mention is the Germain Baixela (table set), so called because it was commissioned from the goldsmith François-Thomas Germain after the 1755 earthquake. It is the only complete royal table set in the world. The visit ends with the core of the "Treasure Journeys", recalling the times when they were used in official ceremonies and solemn acts inside and outside Portugal.

Integrated in the Ajuda National Palace (Palácio Nacional da Ajuda), the Royal Treasury Museum is in fact a vault 40 m long and 10 m high, organised on 3 floors. The access is made by 2 steel doors, 5 tons and 40 cm thick each.

The Museum also has a Cafeteria and lounge area and a shop with pieces allusive to the Museum.
Contacts
Address:
Palácio Nacional da Ajuda
Largo da Ajuda
1349-021 Lisboa
Telephone:
+351 211 163 425
---
---