Palácio Nacional da Ajuda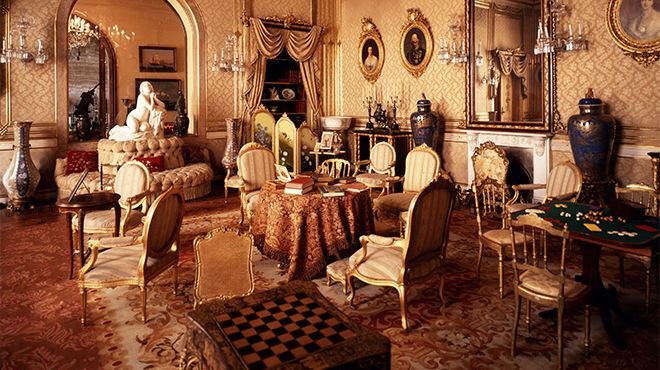 Palácio Nacional da Ajuda
Ajuda National Palace (Palácio Nacional da Ajuda)

This neo-classical palace was built in the first half of the 19C and was chosen as the residence for the Portuguese royal family when D. Luís I (1838-1889) became king and married an Italian princess, D. Maria Pia of Savoy (1847-1911).

It is a typical example of a 19C royal residence and has an important collection of decorative art (gold and silver ware, paintings, sculpture, furniture, tapestries, glassware, porcelain, etc.).

With the proclamation of the Republic in 1910 the palace was closed until 1968, when it reopened to the public as a museum. In 2018, the requalification works of the building began in which the reconstruction of the west wing was integrated, where the vault of the Royal Treasury Museum (Museu do Tesouro Real) was installed. In this museum, a collection with more than a thousand unique pieces consisting of the Portuguese Crown Jewels can currently be seen.

The contemporary reconstruction project followed the architectural design of the palace and was designed by the architect João Carlos Santos.

The Ajuda National Palace is often the site of official ceremonies and solemn acts of the Presidency of the Republic.
Contacts
Address:
Largo da Ajuda
1349-021 Lisboa
Telephone:
+351 213 637 095
10am - 5.30 pm;
Closed: Wednesdays, Holidays
---
---