Palácio Nacional da Ajuda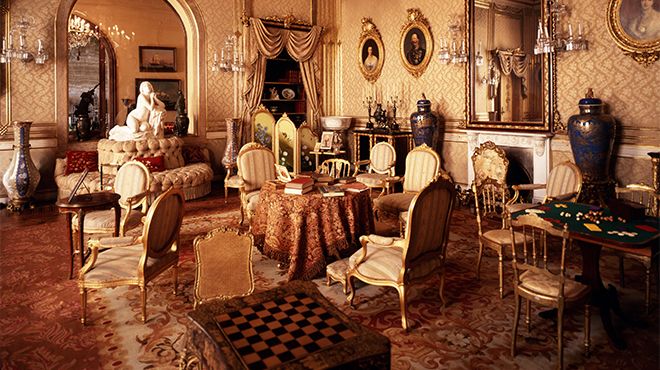 Palácio Nacional da Ajuda
This neo-classical palace was built in the first half of the 19C and was chosen as the residence for the Portuguese royal family when D. Luís I (1838-1889) became king and married an Italian princess, D. Maria Pia of Savoy (1847-1911).

It is a typical example of a 19C royal residence and has an important collection of decorative art (gold and silver ware, paintings, sculpture, furniture, tapestries, glassware, porcelain, etc.).

The palace was closed at the time of the proclamation of the Portuguese Republic in 1910 and reopened as a museum in 1938. Some of the most important presidential ceremonies now take place here.
Contacts
Address:
Largo da Ajuda
1349-021 Lisboa
Telephone:
+351 21 363 70 95
10am - 5.30 pm;
Closed: Wednesdays, Holidays
---