Termas da Sulfúrea - Cabeço de Vide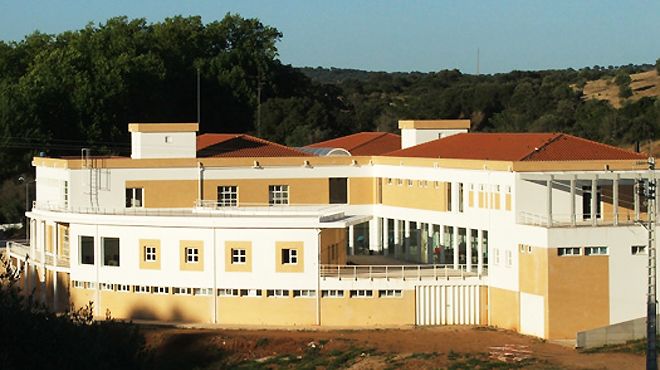 Termas da Sulfúrea - Cabeço de Vide
The thermal spa resort of Cabeço de Vide, with its remains of an ancient Roman bathhouse that is said to date from the time of Augustus Caesar (119 BC), best known as Termas da Sulfúrea, is a quiet and pleasant place in which to relax.

Situated in the valley of Ribeira da Vide, about 1 kilometre to the southeast of the town, the spa is considered to be an oasis in the Alentejo plain, bringing together the therapeutic properties of the waters and the relaxing environment of the region.

The building in which it is located has three floors which, in addition to the treatment areas, also include reception areas, indoor pools, cooling zones, a gym, a spa, a bar/café and an interior unroofed patio.

The healing properties of these waters have been used for about 4,000 years, and are recommended for the treatment of osteo-articular conditions (rheumatism), respiratory problems (asthma, bronchitis, sinusitis, rhinitis) and skin diseases, and its unique characteristics make this resort one of the busiest in the country.
Contacts
Address:
Sulfúrea - Termas de Cabeço de Vide
Avenida da Libertação, 45 D
7460-004 Cabeço de Vide
Telephone:
+351 245 634 206
Water type
: Sulphurous, hydroxylated and hyposaline
Bathing Season
: From 16 March to 15 November
From Monday to Sunday: 8am - 12.30pm / 4.30pm - 7pm
---
---