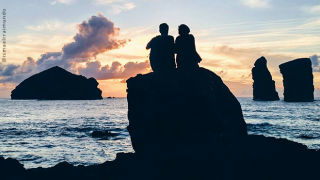 Portugal is a land of romance. Something intangible hangs in the air that will seduce and enrapture you.
Whether in the country or by the sea, we open up our palaces, farms and manor houses to romance, giving a big-hearted welcome to anyone who visits.
Light and colour in Portugal are also a source of inspiration: the light and colour of the sea, but also the filtered light in a recess of the Sintra woods, the diffuse hues among the foliage that inspire poets, painters and lovers.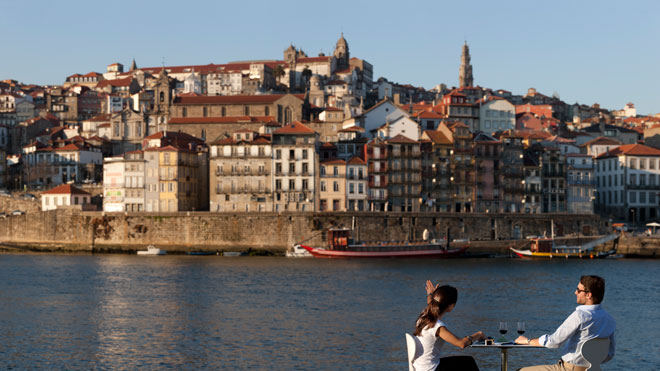 Vista para a Ribeira do Porto ©Turismo do Porto e Norte
You can experience them in an alleyway in Alfama, in Lisbon, on the endless Alentejo plain or on the island of Madeira, the perfect setting for a honeymoon. And in many other places, such as the Azores or the Alentejo coast, where nature is waiting to be discovered.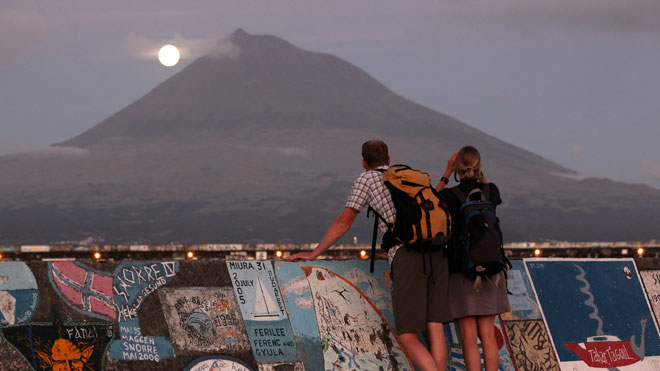 View from the Horta harbor to Pico Island ©Publiçor and Turismo dos Açores
No-one can resist the charm of a mediaeval castle adapted to modern times, where you can indulge in the comforts of living. Or a spa, a memorable meal, an endless stretch of beach, a wine tasting, a cultural and leisure programme.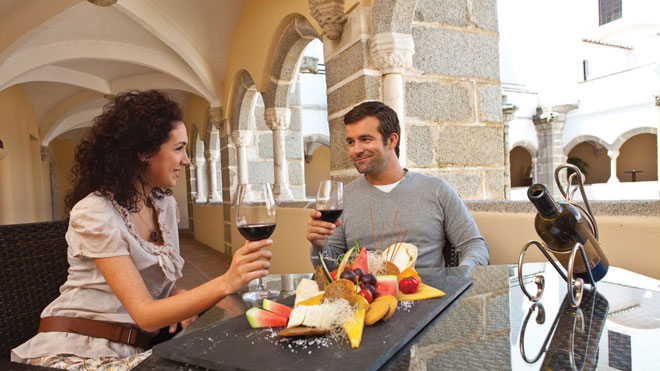 Wine and food tasting ©Turismo do Alentejo
A ride in a horse-drawn carriage, a dinner by candlelight, a sunset over the sea, all provide fond memories. Even if it's just for a few days, the mild climate, the diverse landscape and the romantic atmosphere will ensure unforgettable moments in Portugal.
---
---
Madeira: Islands for Lovers
The archipelago of Madeira is synonymous with charm and sophistication, making it the ideal place for a holiday tour filled with romantic possibilities.In Funchal, let yourself be charmed by the (...)
---

Relax at Alqueva, the Great Lake
The Great Lake resulting from the Alqueva Reservoir provides the perfect place for spending a few days relaxing and in good company.We are talking about one of the largest artificial lakes in Europe, (...)
---

A walk around Tavira
Tavira is very seductive, and from the streets along the River Gilão to the castle walls from which you have the best view over the town, it makes you want to discover its hidden corners and unlock (...)
---

Cascais and the Estoril Coast
Cascais and Estoril, or the coast north of Lisbon, became one of the most cosmopolitan and touristic places in Portugal ever since King Luís I chose the bay for his summer residence in the late 19th (...)
---