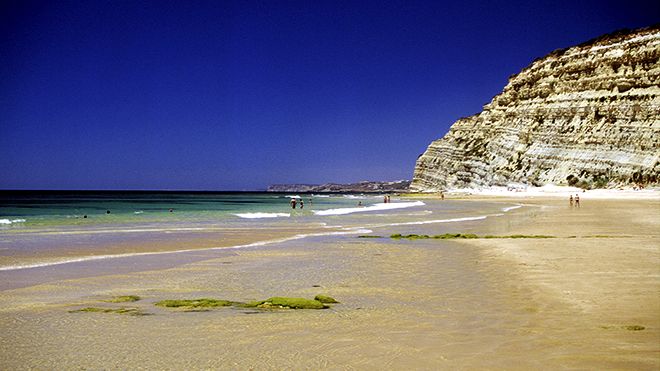 Porto de Mós
---
---
---
The best beaches
An extensive coastline with soft golden sand on every beach, a long summer and plenty of sunshine all year round make Portugal an obvious choice as a holiday destination.
---
Best of Algarve
The climate - with over 3,000 hours of sunshine per year and a low annual average rainfall, the Algarve enjoys mild weather throughout the year, which is certainly a big attraction for visitors, both in the summer for a few days o
---
Winter Sun
Winter in Portugal is a very pleasant season, with plenty of sunshine up and down the country and temperatures rarely falling below 10ºC.
---
Portuguese Music Festivals
Music, sun and sea, partying every night and 850 km of beaches: it is one of the best combinations in music festivals in Portugal.
---