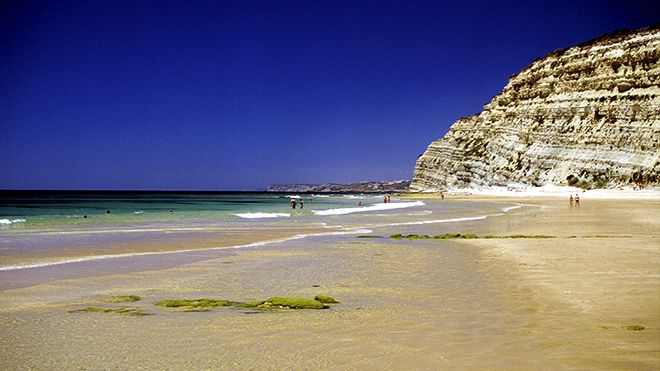 Porto de Mós
---
---
---
The best beaches
An extensive coastline with soft golden sand on every beach, a long summer and plenty of sunshine all year round make Portugal an obvious choice as a holiday destination.
---

Best of Algarve
The climate - with over 3,000 hours of sunshine per year and a low annual average rainfall, the Algarve enjoys mild weather throughout the year, which is certainly a big attraction for visitors, both in the summer for a few days o
---

Going to the beach
After a few months at home it feels good to spend a few days on the beach enjoying the outdoors and feeling the sea breeze. The Portuguese Atlantic coast with a wide variety of mostly white and fine sandy beaches, a long summer, a
---

The Algarve beaches
From long, sandy beaches protected by golden cliffs to small bays nestled between rocks, the Algarve has beaches to suit all tastes.
---