Armação de Pêra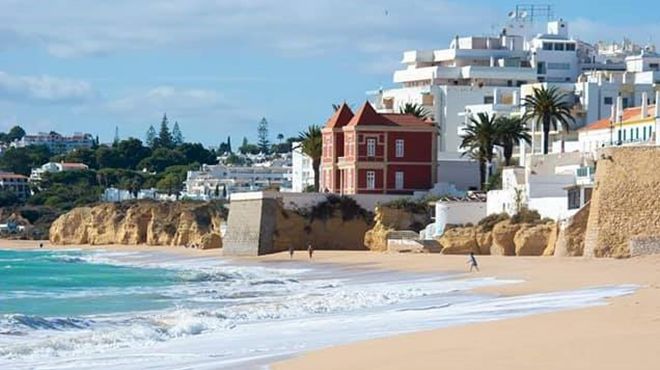 Armação de Pêra
For many centuries, Armação de Pêra was essentially a small village, inhabited by fishermen, who had been drawn there by the great abundance of fish, particularly tuna and sardines. After salting, the fish was sold for consumption in the southern and central regions of Portugal.

In the eighteenth century, as a defence against frequent attacks by pirates, a prosperous fishing-boat owner sponsored the building of a small fortress on top of a hill overlooking the sea. The chapel inside this fortress, dedicated to Saint Anthony, also dates from this period.

Nowadays, fishermen can still be seen engaging in their typical activities on the beach at Armação de Pêra.

Visitors are also drawn to this area by the great expanses of white sand and warm water, so that the village has a lively, colourful and, above all, cosmopolitan look.
---