Ponte de Lima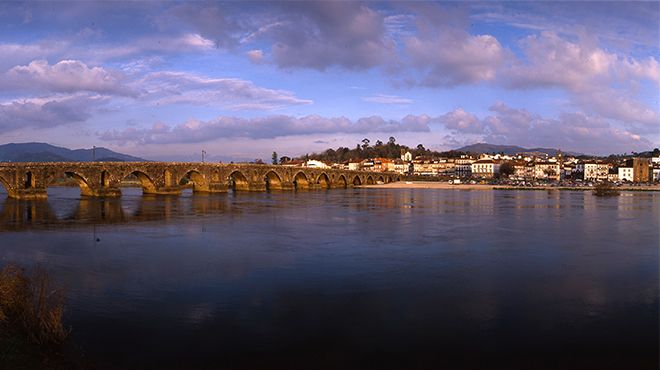 Ponte de Lima
The Roman bridge that gave its name to this very ancient and very beautiful town, which received its first charter in 1125 from D. Teresa, the mother of the first king of Portugal (a number of years before the foundation of the kingdom).

In the centre of a rich farming region, where the famous vinho verde is produced. the greatest number of manor houses and palaces are to be found, many of them offering accommodation to tourists under the system of Turismo de Habitação.

Every fortnight, this traditional town is brought to life when a huge and lively fair that dates back to the Middle Ages is held on the banks of the river. This same stretch of sand is also the site for another traditional event held in June, known as the "Vaca das Cordas" (when ropes are tied around the horns of a bull, which is then led onto the sand to "fight" with the local population). In September, the town once again bursts into life with the jolly event known as the Feiras Novas (New Fairs). This is the town festival, which includes a huge market, fireworks, a funfair, carnival costumes and a brass band competition.
---