Marina de Albufeira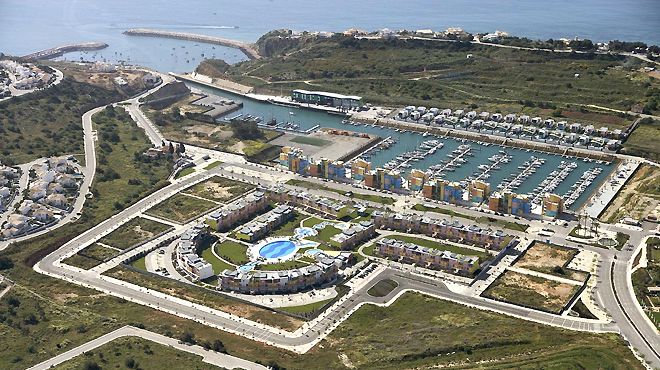 Marina de Albufeira
By the Sea of Albufeira, just inland at Várzea da Orada, is located the Albufeira Marina.
The project represents a clear step forward in both architectural and functional terms on all projects of this type previously undertaken in Portugal.
In addition to the 475 moorings, the new Marina complex included:

- 590 rooms across three high quality hotels,
- A four-star apart-hotel with 75 apartments,
- A 220 unit tourist complex,
- 133 family residences,
- 3 tourist villages with a total of 389 apartments,
- 33,000 square metres of quality stores, leisure and recreational facilities, restaurants and terraces,
- and a Naval Club.
Contacts
Address:
Marina de Albufeira Várzea da Orada - Apartado 2422
8201-918 Albufeira
Telephone:
+351 289 514 282
Marina type
: Ocean
EEC Blue Flag
Radio
Frequency
: VHF 09
Tide information
Guiding lights
Filling station
Water supply
Power supply available
Engine repairs
Hull repairs
Sail repairs
Travel lift available
Lifting gear available
Number of permanent mooring sites
: 475
Maximum ship hull size at berthing point
: 4,5 m
Maximum length at berthing point
: 32 m
Restaurant
Shops
---