Igreja da Misericórdia da Guarda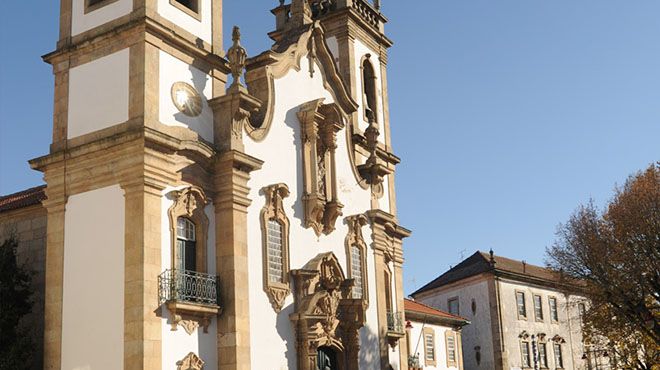 Igreja da Misericórdia da Guarda
Although modest, this is the most important example of Baroque architecture in the city with its contours and carved stone highlighted by the contrast between the granite stone and the whitewashed walls. From an 18th century perspective, the church represented the definitive advance of the city beyond its medieval walls.

Artistically, it reflects a Baroque style characteristic of the region. Construction involved many stonemasons and masters from the North, particularly the Minho region, and this contributed to a sharp break with styles found across the rest of the city. While the architect has never been determined, it is known that king João V ordered the construction. His coat-of-arms is to be found above the entranceway. High up, in a niche in the façade, there is the church´s patron saint, Our Lady of Mercy.

Inside, there is a single nave with Baroque style altars with the one in the main chapel impressively large and imposing.
Contacts
Address:
Largo Dr. João de Almeida 
6300-695 Guarda
---