Praia de Alvor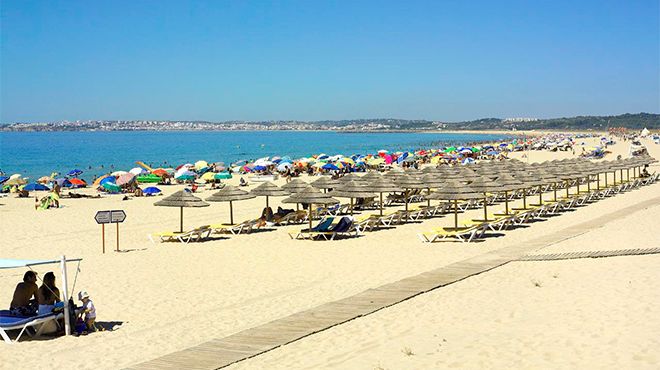 Praia de Alvor
With its sands stretching on over the horizon, Alvor is a dream beach surrounded by high quality hotels and with every kind of support infrastructure including equipment for sailing, water skiing or windsurfing.

The origins of the picturesque Alvor fishing village date back to the times of the Moors when it was an important port. Although there is no built heritage from those times, the town's historic centre is well worth a visit if only for the opportunity to admire the striking beauty of the Manueline style Matrix Church entranceway.

Nature lovers should be sure to ensure their stay includes a visit to the Alvor Estuary with its series of lagoons considered of international ecological importance given their role as a stopover point for migratory birds on their north-south journeys.
Contacts
Average seawater temperature in summer (ºC)
: 20-22 ºC
EEC Blue Flag
Security or Surveillance
Sunshade rental
Small craft hire
Showers
Outdoor parking
Bar
Restaurant
---