Praia de São Jacinto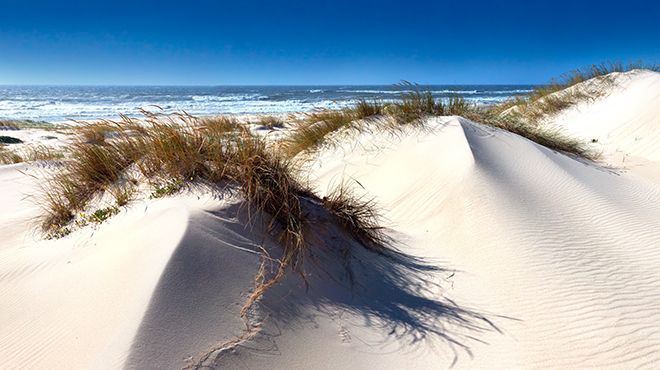 Praia de São Jacinto
The São Jacinto Beach is located by the Barra Canal, at the southernmost point of a long stretch of land separating the Ria de Aveiro estuary from the sea. For those leaving Aveiro, the swiftest way to get to São Jacinto is by ferry with a regular service crossing the estuary. To arrive by car involves going via either Torreira or Ovar, where the Estuary is bridged, and then turning southwards to take the beach access road.

On the fringe of the São Jacinto Dune Nature Reserve, a protected area given its unique examples of fauna and flora, this beach covers a significant length of coastline, in an almost untouched state.

Although lifeguards do not cover its full extent, São Jacinto Beach provides excellent conditions for surfing and long walks along a beach that seems to extend continuously northwards.
Contacts
Place:
São Jacinto - Aveiro
Average seawater temperature in summer (ºC)
: 16 ºC
EEC Blue Flag
Outdoor parking
Restaurant
---