Vulcão dos Capelinhos - Faial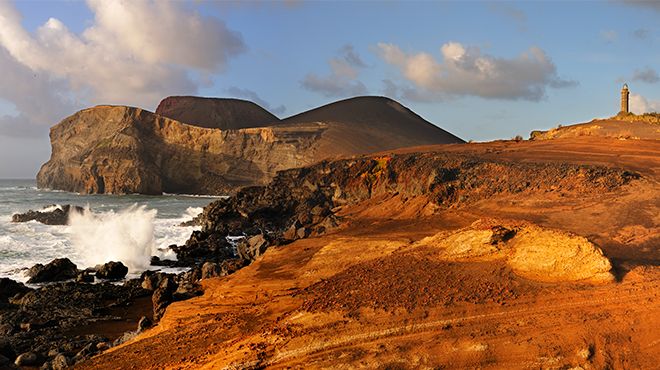 Vulcão dos Capelinhos - Faial
Capelinhos Volcano - Faial
The Capelinhos Volcano is located in the "Capelo Peninsular", formed by the lava flows from a line of volcanoes located along a fault, with a WNW-ESSE orientation.

The Capelinhos volcano is the last of the volcanoes in the line, resulting from an eruption that took place between 1957 and 58. The eruption began in the sea, next to the Ilhéus dos Capelinhos, originating violent explosions. The expelled materials fell next to the caldera, forming a small island connected to Faial Island. From that time it lost its submarine characteristics.

The lighthouse and several of the houses destroyed by the eruption accentuate the dramatic characteristic of a truly unique landscape in the Azores.

The common Sea Swallow regularly makes its nests in the Capelinhos volcano. The lava flows in the more humid zones are now colonised by lichens and species of coastal vegetation.
---