Paisagem Protegida da Albufeira do Azibo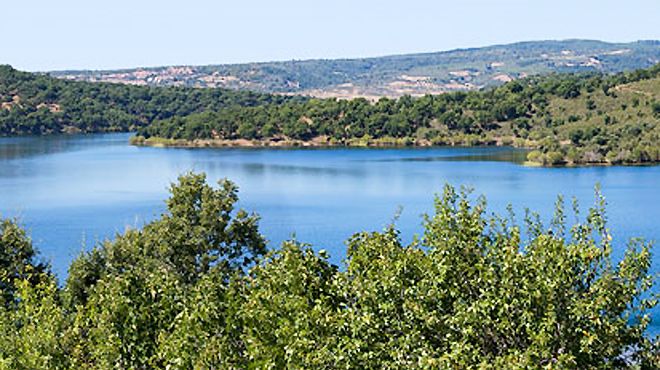 Paisagem Protegida da Albufeira do Azibo
In the heart of the north-eastern region of Trás-os-Montes, you should take some time to discover the Protected Landscape Area of Albufeira do Azibo.

Situated in the municipality of Macedo de Cavaleiros, the dam that forms this reservoir was built in the early 1980s. Its great capacity for water storage has led to the creation of an ecosystem that favours the presence here of numerous species of migratory birds that, all year round, attract many ornithologists and nature lovers to the region. This important Protected Area was recently incorporated into the Natura 2000 Network.

In the reservoir known as Albufeira do Azibo, many different kinds of water sports are permitted, such as swimming, rowing and canoeing, and you can also enjoy the two river beaches of Fraga da Pegada and Ribeira, equipped with a floating swimming area, close to the village of Santa Combinha. The Protected Area also has a series of footpaths and cycling trails.

In the visitors' centre, between the villages of Vale da Porca and Salselas, you can also enjoy a visit to a small archaeological museum with an auditorium and bar, as well as an ecological library.
Contacts
Câmara Municipal de Macedo de Cavaleiros
Jardim 1º de Maio - 5340-218 Macedo de Cavaleiros
Tel: +351 278 420 420
Signposted routes
Park area
: 4897 ha
Altitude
: 602 m
Facilities: Bar, WC, safety equipment, access for disabled visitors, control of water quality, picnic area. Access: take the IP4 from Macedo de Cavaleiros – beaches are less than 1 kilometre away. Signposted for the reservoir (Albufeira) and the village of Santa Combinha. The EN 216 road leads to the visitors' centre and the museum.
---