Acquavilla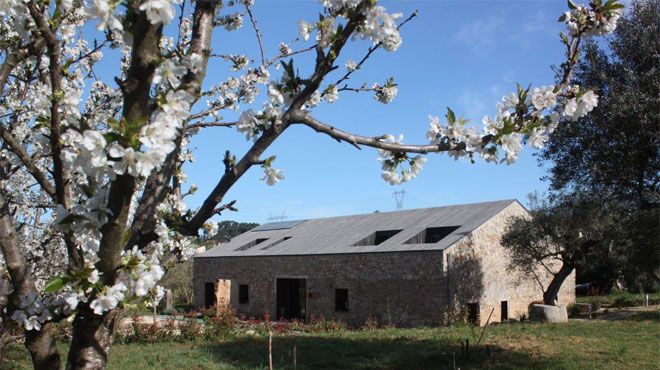 Acquavilla
Type of accommodation
Tourism in the Country
Category:
Agricultural Tourism
The Acquavilla House, touristic unit is settled on the recovered remains of two 18th century buildings (a 'lagar' - a press where olive oil used to be produced - and a water mill).
Contacts
Address:
Rua do Lagar, N.º8
Ponte de Assamaça
3100-357 Pombal
Telephone:
+351 93 640 30 41
Number of beds
: 18
Number of suites
: 2
Number of rooms
: 7
Rooms in the main house
: 9
Double rooms with toilet
: 9
Bar
Smoke free
Reserved area for non-smokers
Internet Access
Central air conditioning
Central heating
Laundry service
Games room
Television room
Garden
Internet access in room
Air conditioning in room
Heating in room
Hair dryer in room
Breakfast timetable
: 7:00am - 10:00am
Bike friendly
Outdoor parking
Disabled access
Facilities for disabled
Reserved parking spaces
Accessible route to the entrance:
Accessible entrance:
Reception area suitable for people with special needs
Accessible circulation inside:
Accessible areas/services:
Care skills:
Motor disability
Mental disability
Support products/services available:
Motor disability
Mental disability
Guiding price
: $$ (30€ - 60€)
"All inclusive" rates
Credit cards accepted
Registration No.
: 5066
The accommodations include two suites (equipped with a refrigerator and a microwave), four twin rooms and two twin rooms (of which one is prepared to receive guests with physical disabilities) and a vast outdoor space in a natural environment.
---